Joined

Dec 17, 2019
Messages

7,085
Reaction score

11,725
Location
But it keeps me from going insane...
Found this lil gal a while back. Turns out my biggest cow had twin heifers and she was left behind. She was very lucky to be found even. I was out on the 4wheeler and just stopped and shut it off. Let out a big moooooo like I sometimes do, and she popped up outta the tall grass. I thought who the heck are you?Mama wanted to name her Lucky.
We settled on naming her Seven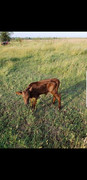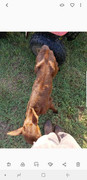 As you can she, she was pretty thin, but had obviously nursed at least once. Colostrum issue worried me, but we pressed on....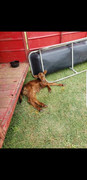 The regular milk really made the scours. She had issues getting in and out of her temporary accommodations. Lol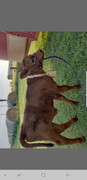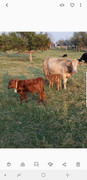 Moving along well tho.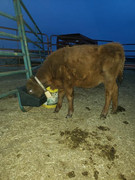 Newest picture. Shes on feed now. About 5 or 6 pounds a day. Seems to be doing well.
I know it takes lots of time. Not so bad if you get things organized and establish a routine tho.
I plan on keeping this heifer just because I can. They really grow on you. The last 2 I've raised have all been sent off down the road for one reason or another.
Questions, comments, and especially other bottle calf stories are more than welcome. Pictures please!