Joined

Dec 17, 2019
Messages

7,392
Reaction score

12,479
Location
This is a booger!
I'll start by saying late 47 was the first model year for the 8n ford. Model year 48. That's the "8" in 8n
For more history check this site out.
By: John Smith of Old Ford Tractors
fordtractorcollectors.com
This particular clutch release arm was one year only. And only part of a year until they figured out it was prone to breakage. As you can see it's been repaired/modified before.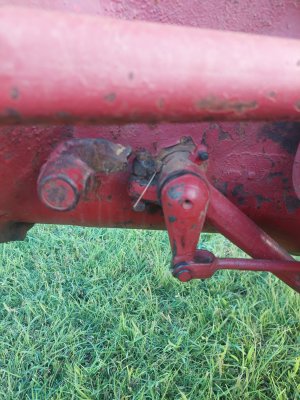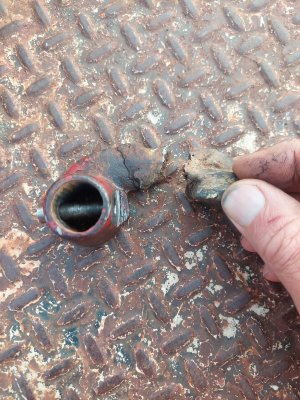 Not only is that part not available anywhere! But it's cast iron and hard to repair.
I robbed the new style linkage off my old parts tractor. A 49 model.
U can see the differences in the below pic.
Not only is the clutch release arm different, but so is the pedal. I'm certain over the years. Most have been converted to the new style. Which is what I'll do eventually...
I'll add the same pic of old style linkage below too so you can compare easily.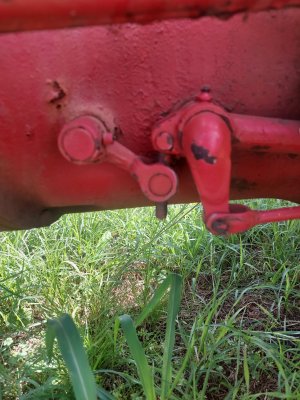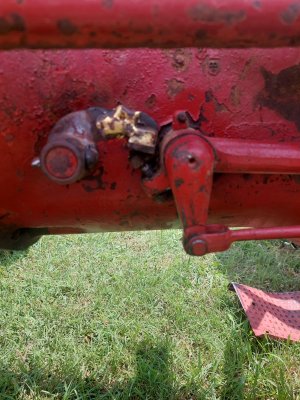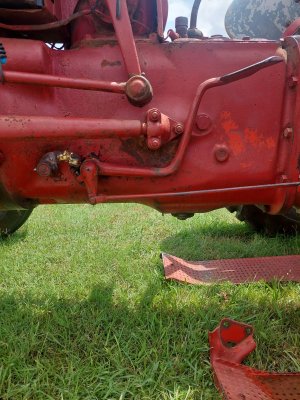 The kicker on mine is this....
The clutch is worn beyond adjustment. Needs a clutch. It worked fine with the original linkage as someone added a piece to give it more travel. (When I put the new style linkage on, there was not enough adjustment to have a usable tractor.) There is no such fix with the new style linkage. The clutch don't slip so I had a local blacksmith braze my part back together for now.
The biggest reason I'm posting this is, I spent several hours trying to find a part that no longer exists!! The only solution is to make/repair your own part or convert to new style linkage/pedal assembly. I couldn't even find this part or any mention of it aside from the above link to that ONE website.
So for anyone that may have one of these early production run 1947 built, 48 model year 8N tractors,
There ya go.
Your welcome!
Last edited: