Joined

Jun 14, 2013
Messages

849
Reaction score

11
Location
About six more weeks left before we wean our spring calves. This calf crop is by far the best that we have raised to date. We have picked out the replacement heifers of the group, and will be selecting five or six of the bull calves to grow out/ develop until they are sold as 2 year olds. The calves pictured are between 5 1/2 and 7 months of age, and are out of a handful of different sires.
001 Bull- This calf is a 7 month old son of Cadella Park Minute Man and is out of our oldest Tony daughter. She is one of the smaller cows in our herd, but she raises a huge calf every year. This bull had a 72 lb birth weight and goes back to some of the foundation Murray Grey genetics from Australia.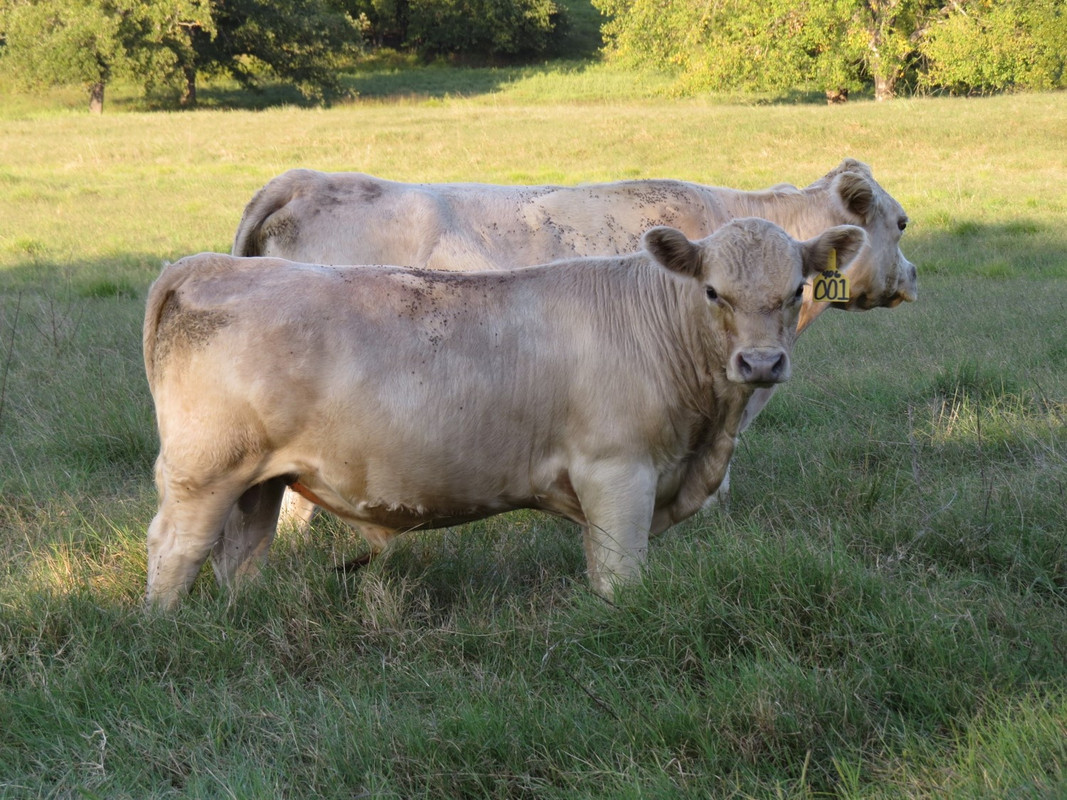 006 Heifer- I would have to say that this female is my favorite heifer of the calf crop. She is sired by a New Zealand bull, Ballee Thumbs Up, and is out of a Cadella Park Golden Boy cow. Cadella Park Golden Boy was imported from Australia in the early 1970s, and was a foundation bull for the breed here in the US. She is 6 1/2 months old.
009 Bull- This calf is a 6 month old Tony son that is out of one of our top producing cows. His dam is 10 1/2 years old currently, and raised the best bull calves in the 2018 and 2019 calf crop. She is bred back to Tony for a spring 2021 calf.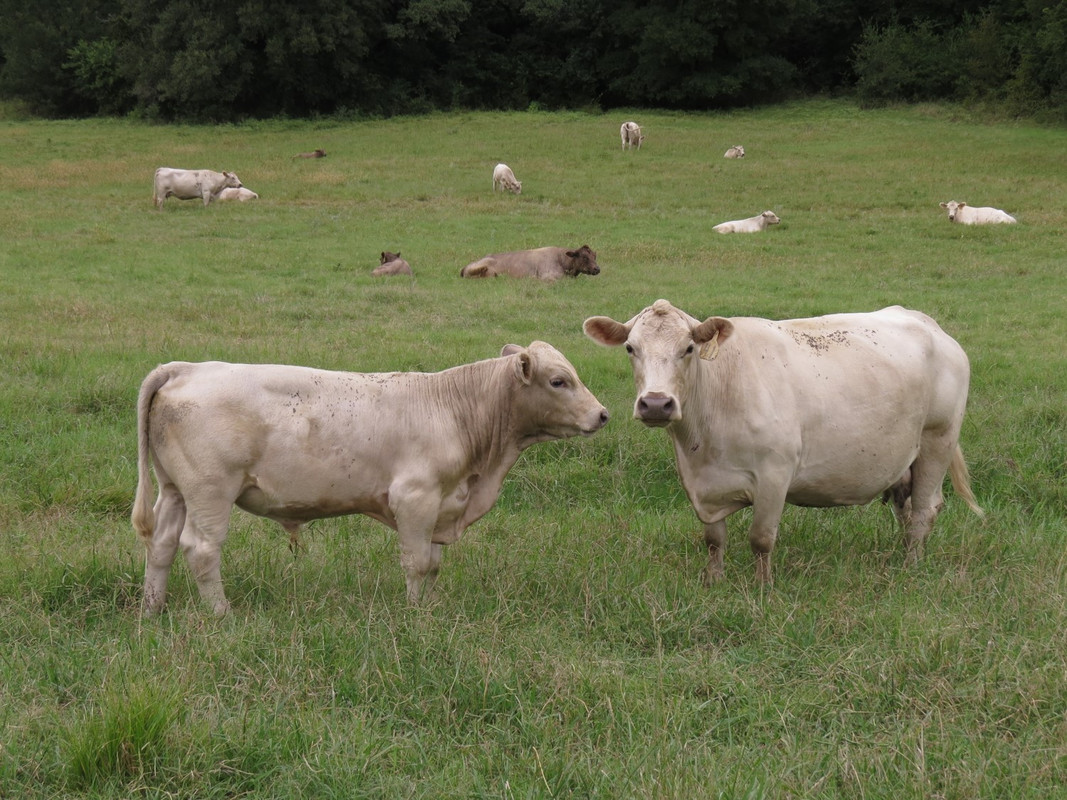 015 Bull- This calf is another 6 month old Tony son. He is 75% Murray Grey and 25% Angus and is the biggest calf in the calf crop. His dam is 11 years old and has raised a replacement quality calf every year since she was a first calf heifer, and we have 3 of her daughters under the age of 5 in the herd currently.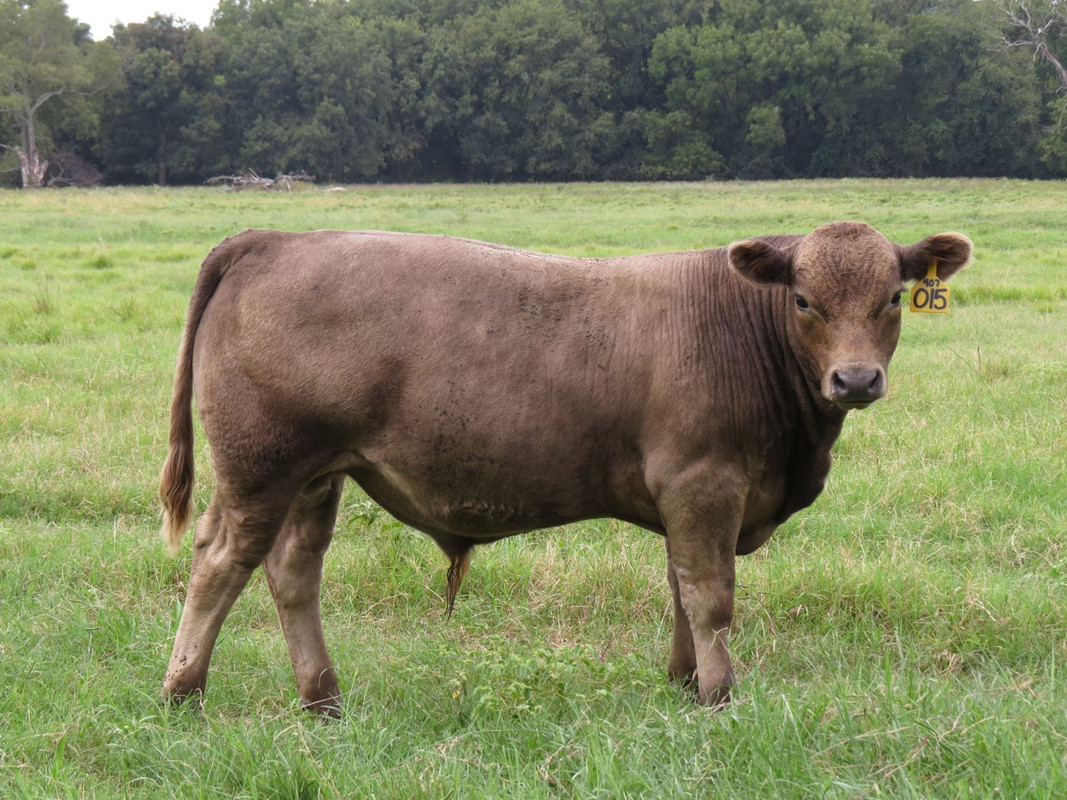 These next two calves are both sired by BB Backbone's General. The bull calf is 6 1/2 months old, and the heifer is 5 1/2 months of age. The heifer is out of a 17 year old cow who is also the mother of BB Uncle Tony, our foundation herdsire. The 022 heifer also scored a perfect 10 for tenderness and a near perfect 9 for marbling when tested with Igenity. No individual in our herd has ever tested so well.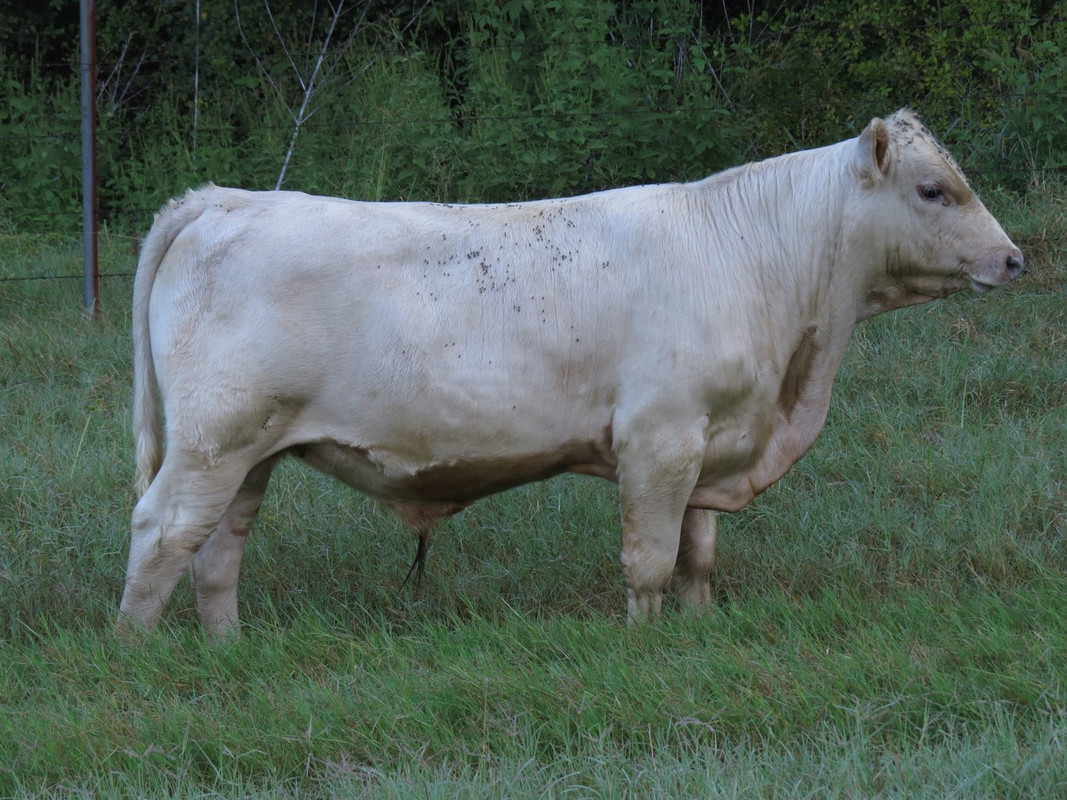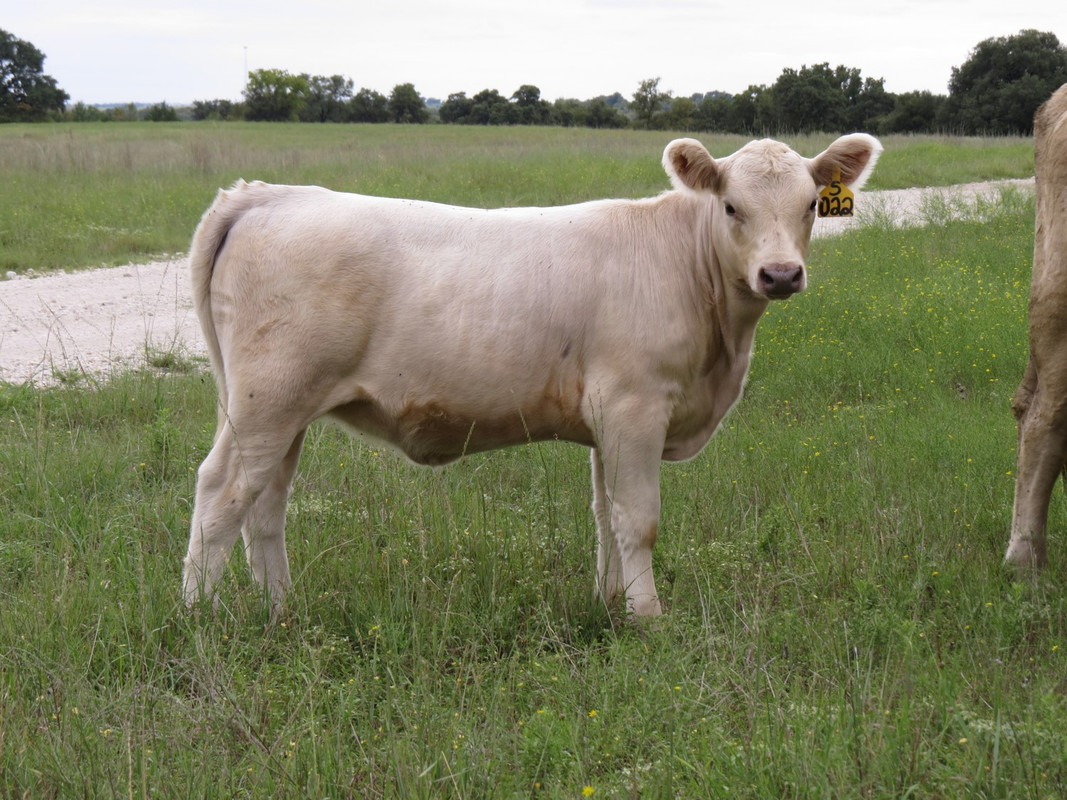 These last 3 calves were all out of a young home-raised bull of ours that we sold this past spring. He added some nice muscling to his calves, and we will likely be keeping one of the bull calves for use in our herd. These three are all between 5 1/2 and 6 months of age.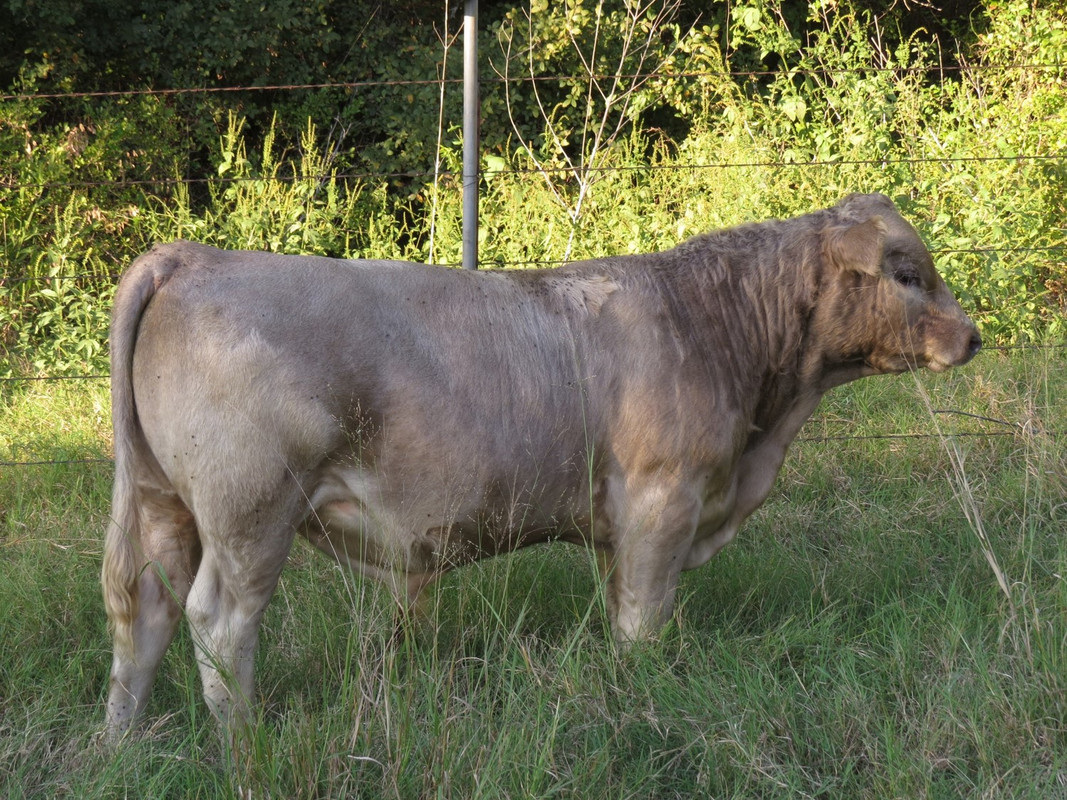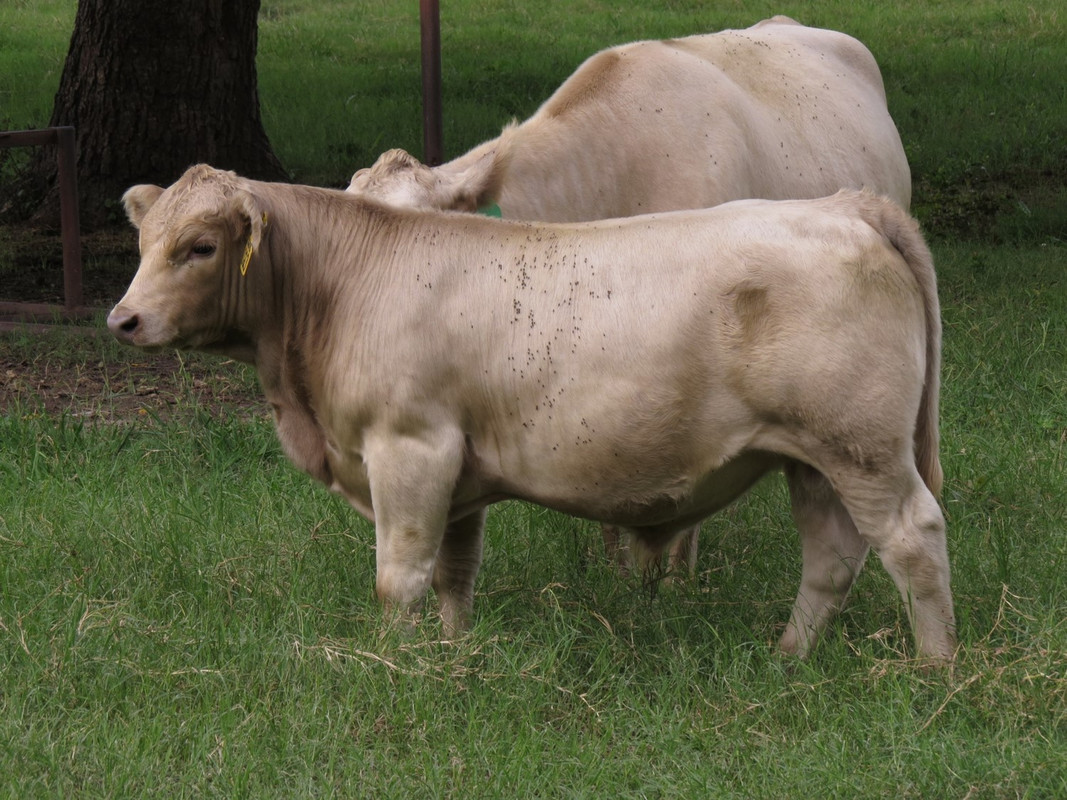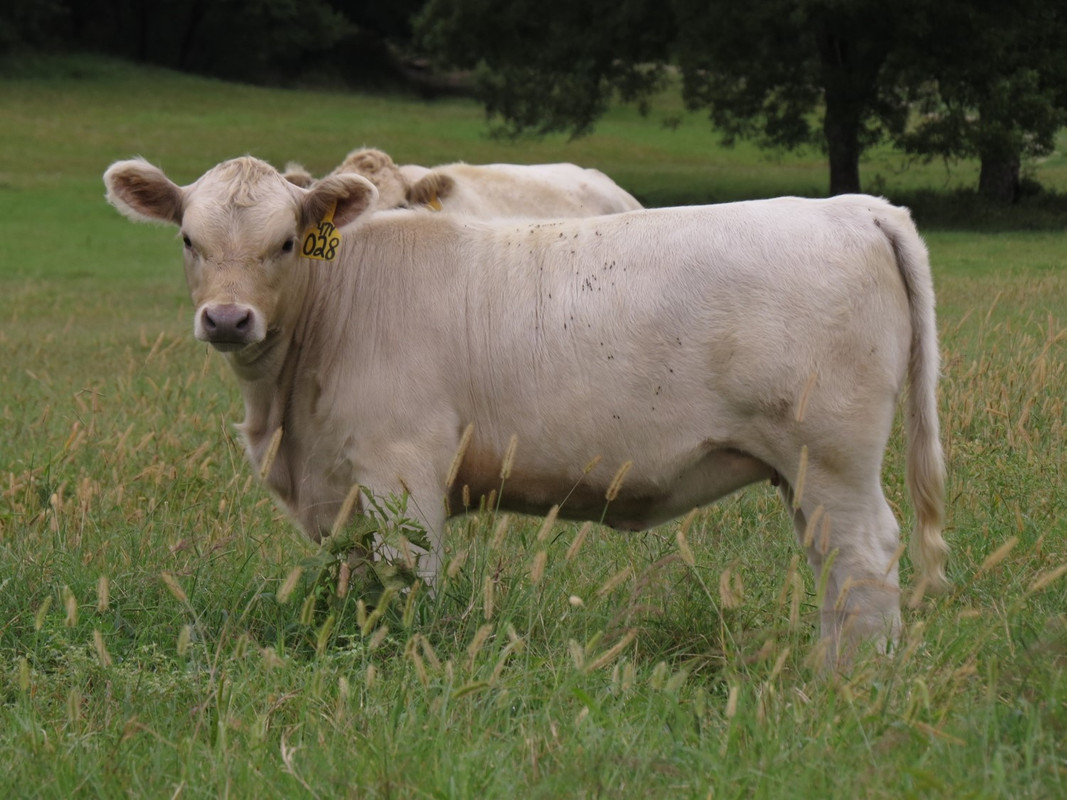 Thanks for letting me share!