CONSUMER TRENDS HEADLINE BIF CONFERENCE
07/19/2016 05:24 PM
"The prosperity of this entire industry lies with the consumer." Ag economist Ted Schroeder made that statement during the recent Beef Improvement Federation meetings in Manhattan, Kan., June 15-17, but it summed up the theme of the opening session.


WINNER NAMED IN LMA AUCTIONEER CHAMPIONSHIP
07/19/2016 05:23 PM
Andy White, Ashland, Ohio, proved his world-class talent as a livestock auctioneer at the 53rd anniversary of Livestock Marketing Association's (LMA) World Livestock Auctioneer Championship (WLAC). Paris Stockyards in Paris, Ky. hosted the contest on Saturday, June 18.


TAKE STEPS TO MANAGE EFFECTS OF SUMMER HEAT
07/15/2016 03:43 PM
As we approach the heat of the summer months, many producers are battling the heat and humidity that is an integral part of life in the south. Summer brings with it rising temperatures and typically decreasing animal performance.


GENETRUST@CAVENDER'S NECHES RIVER RANCH SALE HELD
07/15/2016 03:42 PM
Green grass, blue skies and good cattle greeted buyers and bidders alike at the beautiful Neches River Ranch west of Jacksonville, Texas on April 23, 2016 for the annual spring GENETRUST Registered and Commercial Brangus Female Sale hosted by Cavender Ranches.


IT'S THE PITTS -- HUH?
07/13/2016 05:34 PM
In the May 30 edition of the Auction Exchange there was an ad celebrating the Midwest Auctioneer Roundup contest in Shipshewana, Indiana. There were pictures of the winners, contestants and one precious little three or four year old girl with her hands covering her ears.


DEVELOPING REPLACEMENTS FROM HERD TAKES DEDICATION
07/12/2016 05:24 PM
Maintenance and development of a quality purebred cow herd requires selection of proper genetics and an ongoing input of new breeding females. One of the most important questions the producer must ask is: "do I buy my replacements or do I develop them from within my own herd?"


HUNTIN' DAYLIGHT -- COST, COST, COST
07/11/2016 04:57 PM
At the risk of sounding like the proverbial busted record, while revenue matters to the fortunes of cow-calf operations, cost matters more.


CRIMSON CLASSIC SALE AVERAGES $4,015
06/23/2016 05:34 PM
The Crimson Classic Santa Gertrudis Sale was held April 30, 2016 in Cullman, Ala.


FOUNDATION WILL FUND ABBA YOUTH IN 2016
06/21/2016 04:02 PM
At the December 17, 2015 meeting the Brahman Foundation Board agreed to distribute funds to expand opportunities for Brahman youth. In an effort to support youth programs and developing leaders in agriculture, the group allocated $30,000 for use in scholarships, educational opportunities, showmanship and more for the year 2016.


E6 & REGISTERED BEEFMASTER REPLACEMENT FEMALE SALE HELD
06/20/2016 04:34 PM
The E6 and Registered Beefmaster Replacement Female Sale was held April 24, 2016 in Columbus, Texas.


HUNTIN' DAYLIGHT -- ADDING CALF VALUE
06/16/2016 05:29 PM
"In times of declining cow-calf margins, it is important for producers to evaluate opportunities to enhance calf value while simultaneously managing cost of production," says Derrell Peel, Extension livestock marketing specialist at Oklahoma State University, in his early-June market comments. Peel uses a variety of surveys and studies to underscore his point.


IT'S THE PITTS -- MY LAST MEAL
06/15/2016 04:24 PM
Have you ever thought about what you'd like to eat for your last meal?


---
These are a few of the topics being discussed on the Q&A Boards.
Just click on the topic to read it. Why not join the discussion?
Error 404: File Not Found
---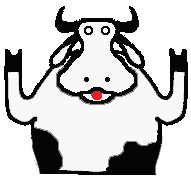 I'm cowfused...
The page you've requested
"http://www.cattletoday.com/"
does not exist, or it has mooved.
Return to Cattle Today or contact webmaster.

You can search CattleToday.com for the missing page if you wish.
HTTP Error 404 - File Not Found
Cattle Today