SPRING WEATHER CONDITIONS CREATE A CHALLENGE FOR FORAGES
05/27/2016 05:14 PM
A cool, wet spring delayed growth of several summer grasses, but not the weeds that compete for space in fields and pastures across Mississippi.


IT'S THE PITTS -- UNIDENTIFIED FRUITY OBJECT
05/27/2016 05:13 PM
Besides being a great-granddaughter of the former President, Laura Eisenhower is a professional clairvoyant and spiritual healer who reads Tarot cards and gives astrology readings for a living. In an interview with Fox News Laura said that vegetarians are more apt to see UFO's than meat-eaters because, "we are multidimensional beings and based on our frequency, perceptions and our vibratory levels that we are functioning from, we are going to see things differently."


PRODUCERS SHOULD EVALUATE VALUE OF CREEP FEEDING
05/25/2016 03:26 PM
n the last issue we started a discussion concerning creep feeding and an ongoing evaluation of the value of this practice in cow-calf production. The main question the producer has to ask is "if I decide to creep feed my calves will this result in higher weaning weights and will it be profitable?"


THE WORLD ACCORDING TO HOOTER MCCORMICK -- WINDSHIELD ECONOMICS
05/25/2016 03:25 PM
Hooter was riding shotgun with Peetie Womack on the way back home from a feedlot where Peetie was checking on some of his cattle.


GENETRUST AT SUHN CATTLE COMPANY BULLS AVERAGE $5,863
05/19/2016 05:07 PM
Blue skies, blustery winds and Brangus bulls welcomed customers and friends of GENETRUST to the Flint Hills in Eureka, Kansas, on March 22, 2016 for the 24th annual installment of the event hosted by the Suhn family, in what has become one of the premier Brangus events of the year.


BLACK INK -- BEYOND THE BURNING HAIR
05/18/2016 05:40 PM
Our electric branding iron hangs high on a barn wall, bought on impulse 35 years ago but not used in 30. We freeze brand our replacement heifers though.


IT'S THE PITTS -- MOTHER NATURE, FATHER TIME
05/13/2016 10:31 AM
Women are nature, men are time. Women are beautiful like a Maui sunset or a forest of pine wearing a fresh blanket of snow, while men are as timeless as Shakespeare, Michelangelo and Da Vinci.


GRASS-FED BEEF CONFERENCE TO BE HELD MAY 26-27, 2016
05/13/2016 10:30 AM
With consumer interest heightening about where their food comes from, grass-fed beef producers will have the opportunity to learn more about marketing opportunities and production trends during a May 26-27 conference in College Station.


HUNTIN' DAYLIGHT - DECLINING PRICES MAGNIFY COST FOCUS
05/11/2016 05:45 PM
"Expenses won't come down as fast as commodity prices," says Stan Bevers, Texas A&M AgriLife Extension Service economist. "Cow-calf expenses won't come down as fast as cow-calf prices. 2016 will have lower calf prices but not to the extent it will affect these higher expenses. During 2017, expenses still will not be coming down, where calf prices will be in their second year of decline. That's what concerns me."


CONSIDER PROS AND CONS BEFORE CREEP FEEDING
05/10/2016 03:08 PM
Creep feeding of calves while still on the cow has been a management tool used for years by the cow-calf producer. The value and profitability of this practice has been long debated as well. So when producers ask if it is something worth considering, I give them the stock nutritionist's answer: "well, it depends."


LITTLE W CHAROLAIS HOLDS PRODUCTION SALE
04/29/2016 04:24 PM
Little W Charolais held their 6th annual production sale on March 26, 2016 at the farm in Lebanon, Tenn.


EGYPTIAN VET STUDIES AT MISSISSIPPI STATE
04/27/2016 04:51 PM
New research techniques learned at Mississippi State University through a scholar exchange program will help a cattle veterinarian from Egypt as she pursues a doctoral education in food safety.


---
These are a few of the topics being discussed on the Q&A Boards.
Just click on the topic to read it. Why not join the discussion?
Error 404: File Not Found
---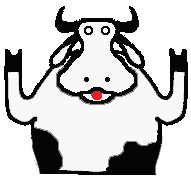 I'm cowfused...
The page you've requested
"http://www.cattletoday.com/"
does not exist, or it has mooved.
Return to Cattle Today or contact webmaster.

You can search CattleToday.com for the missing page if you wish.
HTTP Error 404 - File Not Found
Cattle Today