RECOGNIZING SICKNESS IN CATTLE CAN BE CHALLENGING
10/25/2016 05:45 PM
If you deal with livestock, at some point you will also have to decide to treat a sick one or call a veterinarian to make a diagnosis and treatment recommendation. Knowing what to look for and how to decide whether an animal needs treating and what kind of treatment is sometimes easier said than done.


IT'S THE PITTS -- HELP IS ON THE WAY
10/21/2016 02:16 PM
Computers and the Internet have turned many businesses upside down and in many cases, eliminated them entirely. In this technological movement for improvement farmers seem to be ahead of ranchers.


IS "ALL NATURAL" OR "ORGANIC" A PRODUCTION OPTION?
10/20/2016 05:52 PM
Beef, in general is a quality, healthy product that has enjoyed a place in the world's diet for thousands of years. The world is a changing place, however, and as most of us are well aware, consumer's attitudes toward food, in general are changing.


HUNTIN' DAYLIGHT -- SO LONG, HERD EXPANSION
10/19/2016 05:20 PM
Even though it seems barely out of its infancy, national herd expansion may be coming to an end.


OPTIMIZE RESOURCES FOR BACKGROUNDING PROGRAM
10/13/2016 05:20 PM
Some ranchers hold their calves over as yearlings, to sell later when they are bigger, and some people buy light calves in the spring to put on grass and grow them to a larger weight. Some put weaned calves into a confinement program—a drylot situation where they are fed a growing ration—until these calves are ready to go to a finishing facility. The term "backgrounding" covers a broad spectrum that could also include preconditioning after weaning.



CASTRATION LESS STRESSFUL AT A YOUNG AGE
10/13/2016 05:20 PM
There are several ways to castrate calves and bulls. Regardless of the method, it's generally less stressful for the animal at a young age. Daniel Thomson, Kansas State University (Professor of Production Medicine and Epidemiology) says that castration, dehorning, branding are necessary but painful for the animal.



BRUSH PILES PROVIDE HABITATS FOR VARIOUS WILDLIFE
10/13/2016 05:19 PM
Wildlife enthusiasts often ask how to attract more animals to their property, and the answer is more complicated than most people realize.


WEANING CALVES BEFORE AUCTION REDUCES STRESS
10/11/2016 04:46 PM
Spring-born calves will soon be arriving at auction markets, but producers should consider a weaning plan that will help keep calves healthier and happier, according to a Texas A&M AgriLife Extension Service beef cattle specialist in Overton.


CALVING SIMULATOR OFFERS TRAINING OPPORTUNITY
10/11/2016 04:46 PM
The University of Georgia College of Agricultural and Environmental Sciences and College of Veterinary Medicine are offering a unique training opportunity for cattlemen who want more information on how to assist cows and heifers having difficulty calving.


MAKE FERTILITY TOP PRIORITY IN REPLACEMENT FEMALES
10/10/2016 04:09 PM
It's no secret that replacement heifers are some of the most valuable animals in your herd; however, value goes hand in hand with vulnerability. With recent record-high costs to develop replacement females, it may be time to consider a refresh on your replacement heifer program.


BREEDING FOR QUALITY BEEF BEST ASSURANCE FOR TOP PRICES
10/10/2016 04:08 PM
Cow herd owners leery of the futures market or insurance for risk management can look to quality beef for protection.


SOUND NUTRITION REDUCES DEPENDENCE ON ANTIBIOTICS
10/06/2016 04:17 PM
In Part 1 of this series we began a discussion of the transition process taking calves from the cow/calf sector on to the next stage of production. The initial destination may be one of several including a grazing stage, preconditioning operation, feedyard or some variation of these. In any case, the transition stage with the handling, transportation, lack of feed and water, comingling with other animals and the associated exposure to pathogens to which the calf has no immunity, all work together to create an extremely challenging situation. This commonly results in sickness in the calf, from which it may or may not fully recover. Worst-case it can result in the complete loss of the animal. All of these scenarios result in significant economic loss to the owner at whatever stage it occurs.


---
These are a few of the topics being discussed on the Q&A Boards.
Just click on the topic to read it. Why not join the discussion?
Error 404: File Not Found
---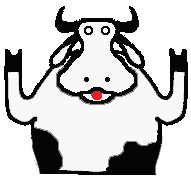 I'm cowfused...
The page you've requested
"http://www.cattletoday.com/"
does not exist, or it has mooved.
Return to Cattle Today or contact webmaster.

You can search CattleToday.com for the missing page if you wish.
HTTP Error 404 - File Not Found
Cattle Today