LITTLE W CHAROLAIS HOLDS PRODUCTION SALE
04/29/2016 04:24 PM
Little W Charolais held their 6th annual production sale on March 26, 2016 at the farm in Lebanon, Tenn.


EGYPTIAN VET STUDIES AT MISSISSIPPI STATE
04/27/2016 04:51 PM
New research techniques learned at Mississippi State University through a scholar exchange program will help a cattle veterinarian from Egypt as she pursues a doctoral education in food safety.


DEER ANTLERS MAY HOLD HEALTH SECRETS
04/25/2016 05:24 PM
Each spring the woods are littered with antlers as deer shed their old racks to make way for new sets, and these "sheds" may reveal hidden health problems in the bucks that drop them.


CLEMSON EXTENSION OFFERS CATTLEMEN'S BOOT CAMP
04/21/2016 05:23 PM
Gaven and April Hammett want to expand their cattle operation and are looking to Clemson University for the information they need.


EARLY SPRING CAN BE A CHALLENGING NUTRITIONAL TIME FOR SPRING CALVING
04/20/2016 05:45 PM
Late winter and early spring is the most challenging time of the year for the nutrition of the spring-calving beef cows.


SALACOA VALLEY FARM'S SALE HELD MARCH 24TH
04/20/2016 05:44 PM
Balmy spring weather and multidimensional cattle were on hand for the Salacoa Valley Farm Customer Appreciation Sale.


IT'S THE PITTS -- THE TRIPLICATE THEORY
04/20/2016 05:43 PM
Have you ever noticed how bad luck always travels in threes? I'm warning you, if the cows get out on the road and then the water well goes dry I'd stay in the house, pull your shades and not answer the phone if I were you. Be very, very careful.


LAMENESS IN CATTLE CAN BE A SERIOUS ECONOMIC PROBLEM
04/18/2016 03:41 PM
Lameness in cattle can be a serious production and economic problem. There are many causes for lameness. It is important that the problem be diagnosed correctly and treated quickly to minimize economic losses. While small injuries to feet and hooves are common, if allowed to progress the losses can become extensive.


THE WORLD ACCORDING TO HOOTER MCCORMICK -- POLLING FOR DOLLARS
04/18/2016 03:40 PM
"It ain't the candidates you have to worry about, boys, it's the folks voting for them," Peetie Womack said, while members of the Rio Rojo Cattlemen's Association (RRCA) were chatting ahead of the previous month's popular basketball pool and calcutta. It was the organization's main fundraiser each year.


BEEF MUST DIFFERENTIATE AND KEEP UP WITH THE TIMES
04/08/2016 04:00 PM
A lot can change in half a century. A lot can stay the same.


TAKE STEPS TO BE PREPARED FOR RETIREMENT
04/08/2016 04:00 PM
It might be hard to believe, but you're not going to farm forever. Are you ready for retirement? There are steps you should take to ensure you're able to live the life you desire once it's time to pass the management reins to the next generation.


KNOWING WHAT YOU HAVE TO DECIDE WHAT YOU NEED -- PART 4
04/07/2016 03:46 PM
Over the last few weeks in Parts 1-3 of this series we have been discussing the variety of conditions and factors that can and need to be analyzed on a cattle operation. This is in an effort to understand existing conditions and determine how to best address ways to improve performance. Similarly, there are many opportunities to analyze performance or animal conditions to determine the effectiveness of management and nutritional decisions on the animal. And while there are many opportunities to evaluate animal performance and health we will focus on the primary tools here.


---
These are a few of the topics being discussed on the Q&A Boards.
Just click on the topic to read it. Why not join the discussion?
Error 404: File Not Found
---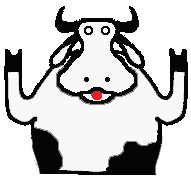 I'm cowfused...
The page you've requested
"http://www.cattletoday.com/"
does not exist, or it has mooved.
Return to Cattle Today or contact webmaster.

You can search CattleToday.com for the missing page if you wish.
HTTP Error 404 - File Not Found
Cattle Today