BLACK INK -- HIGH TECH FITS MARKETING, TOO
08/25/2016 05:24 PM
Recently my family bought a camper. I was on the phone describing it to my mom, as she asked, "You mean, there's a wall right there? The bed folds down – how?"


BEEF CATTLE SHORT COURSE HELD AUGUST 1-3
08/18/2016 04:13 PM
After two years of historic high cattle prices, a record 1,900 producers attending the Texas A&M Beef Cattle Short Course in College Station learned more about the current decline in prices and maintaining profitability despite declining profit margins.


HUNTIN' DAYLIGHT -- THE FUTURE OF CATTLE FUTURES
08/17/2016 02:45 PM
"It is almost certain that finished cattle have put in their summer lows as prices have found support," explained Andrew P. Griffith, agricultural economist at the University of Tennessee.


IT'S THE PITTS -- 10 PLACES NOT TO FIND A COWBOY
08/16/2016 05:08 PM
If you want to catch a glimpse of a real cowboy here are ten places NOT to look.


SOUND MARKETING PROGRAM IS CRITICAL FOR SUCCESS
08/15/2016 04:35 PM
A sound marketing program is an integral part of any cattle production operation. Too many producers engage in cattle production without ever establishing a well thought out marketing and sales system.


ETHEREDGE ELECTED LIVESTOCK MARKETING ASSOCIATION PRESIDENT
08/03/2016 05:02 PM
Jerry Etheredge, Montgomery, Ala., was elected president of the Livestock Marketing Association (LMA). In this role, Etheredge will complete a two-year term leading the nation's largest livestock marketing trade association that represents more than 800 local livestock auction markets and allied businesses.


PRECONDITIONING VITAL PART OF CALF HEALTH PROGRAM
08/02/2016 03:50 PM
If you have sold a calf recently, I don't have to tell you that calf prices have dropped significantly from 2015. Last year, you could sell about anything and get good money for it; but now, you have to have a good calf to bring the best price. In the right market, preconditioned calves still bring the most money, and there is a good return on healthy calves. Besides a health premium, farmers also sell a heavier calf.


CONSUMER TRENDS HEADLINE BIF CONFERENCE
07/19/2016 05:24 PM
"The prosperity of this entire industry lies with the consumer." Ag economist Ted Schroeder made that statement during the recent Beef Improvement Federation meetings in Manhattan, Kan., June 15-17, but it summed up the theme of the opening session.


WINNER NAMED IN LMA AUCTIONEER CHAMPIONSHIP
07/19/2016 05:23 PM
Andy White, Ashland, Ohio, proved his world-class talent as a livestock auctioneer at the 53rd anniversary of Livestock Marketing Association's (LMA) World Livestock Auctioneer Championship (WLAC). Paris Stockyards in Paris, Ky. hosted the contest on Saturday, June 18.


TAKE STEPS TO MANAGE EFFECTS OF SUMMER HEAT
07/15/2016 03:43 PM
As we approach the heat of the summer months, many producers are battling the heat and humidity that is an integral part of life in the south. Summer brings with it rising temperatures and typically decreasing animal performance.


GENETRUST@CAVENDER'S NECHES RIVER RANCH SALE HELD
07/15/2016 03:42 PM
Green grass, blue skies and good cattle greeted buyers and bidders alike at the beautiful Neches River Ranch west of Jacksonville, Texas on April 23, 2016 for the annual spring GENETRUST Registered and Commercial Brangus Female Sale hosted by Cavender Ranches.


IT'S THE PITTS -- HUH?
07/13/2016 05:34 PM
In the May 30 edition of the Auction Exchange there was an ad celebrating the Midwest Auctioneer Roundup contest in Shipshewana, Indiana. There were pictures of the winners, contestants and one precious little three or four year old girl with her hands covering her ears.


---
These are a few of the topics being discussed on the Q&A Boards.
Just click on the topic to read it. Why not join the discussion?
Error 404: File Not Found
---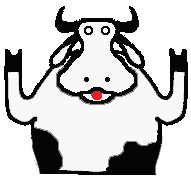 I'm cowfused...
The page you've requested
"http://www.cattletoday.com/"
does not exist, or it has mooved.
Return to Cattle Today or contact webmaster.

You can search CattleToday.com for the missing page if you wish.
HTTP Error 404 - File Not Found
Cattle Today