EPDS PROVIDE THE MOST ACCURATE SELECTION METHOD
12/08/2016 03:51 PM
Selecting beef cattle based on expected progeny difference (EPD) values provides the most accurate selection method currently available to beef producers for economically important traits.



WILL IONOPHORES BE AFFECTED BY REGULATION CHANGES?
12/08/2016 03:51 PM
An ionophore is a feed additive used in beef cattle rations to improve feed efficiency and animal gains.


CIRCLE A ANGUS HOSTS 10TH ANNUAL FALL SALE
12/08/2016 03:50 PM
Circle A Angus Ranch, headquartered in Iberia, Mo., was proud to host their 10th Annual Fall Bull & Heifer sale offering 309 head sold on October 15th. The bleachers were full of potential buyers vying for the opportunity to own elite genetics backed by great service by bidding on the 109 bulls, and 200 bred heifers.


DON'T GUESS AT ACRONYMS USED IN BEEF CATTLE BUSINESS
12/02/2016 05:32 PM
Many acronyms are used in the beef cattle industry. Knowing exactly what they represent instead of guessing can be important.


DOGUET'S DIAMOND D BRANGUS SALE HELD OCTOBER 15
12/01/2016 05:10 PM
A warm fall day greeted a standing room only crowd of Brangus enthusiasts from five states gathered at Poteet, Texas, for Doguet's Diamond D Sale of Proven Producers.


HUNTIN' DAYLIGHT -- ADDING OPPORTUNITY AND RISK WITHOUT WEIGHT
11/18/2016 05:10 PM
"When feeder cattle markets are in balance, prices for lighter-weight feeder cattle adjust to account for the cost of gain to put the additional weight on those cattle such that feedlots are relatively indifferent to buying feeder cattle of various weights," says Derrell Peel, Extension livestock marketing specialist at Oklahoma State University, in his weekly market comments the first week of November.


BULL GROWTH AND DEVELOPMENT ARE IMPORTANT
11/18/2016 05:09 PM
In many purebred operations, bull sales make up a significant portion of their cash flow. Therefore, bull growth and development is very important to the overall success of their operation. Many cattlemen who produce bulls spend a great amount of time on the genetics they use and their breeding operation. Remember that this genetic potential can never be realized if these animals are not fed and managed properly.


IT'S THE PITTS -- AN APP FOR THAT
11/18/2016 05:09 PM
Here are ten smartphone apps that we desperately need some geek to create:


SOUTHERN CONNECTION CHAROLAIS SALE AVERAGES $2,765
11/17/2016 05:24 PM
The Southern Connection Charolais Sale was held October 19, 2016 in Calhoun, Ga.


REPLACEMENTS SHOULD BE HELD TO HIGH STANDARDS
11/16/2016 04:44 PM
As autumn makes its debut across the Empire State of the South, many spring-calving operations have been, or are in the process of, weaning; and in a few months, producers will be sorting through females and deciding which ladies get a job offer and which get shown the door.


BLACK INK -- LIMITS? WHAT LIMITS?
11/16/2016 04:43 PM
Your cows may be held in by fences, but there are few limits on where you go or what you can do with the herd. Perceived barriers these days are just untested assumptions where imagination and technology are opening new gates.


BE SELECTIVE WHEN CHOOSING REPLACEMENT FEMALES
11/11/2016 02:11 PM
Spiraling cattle prices in recent weeks are not leaving much wiggle room when it comes to marketing calves and replacement females to fit current trends, according to cattle experts.


---
These are a few of the topics being discussed on the Q&A Boards.
Just click on the topic to read it. Why not join the discussion?
Error 404: File Not Found
---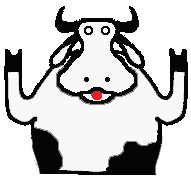 I'm cowfused...
The page you've requested
"http://www.cattletoday.com/"
does not exist, or it has mooved.
Return to Cattle Today or contact webmaster.

You can search CattleToday.com for the missing page if you wish.
HTTP Error 404 - File Not Found
Cattle Today