A year or so ago, I purchased a cow at our local auction with a calf on her. She's a nice sized cow, bred back a couple months. Calf was the spitting image of her, but we sold him off.
With the calf she calved that she was bred back to, it is the spitting image of her as well. Except this time it's a heifer and is decently built and fair tempered. But when bred to our angus bull, the calf is black and a poor build, which I'm not sure if it's just that she only produces good calves not that often or if it's just a coincidence because we've only had her through 3 calves and the heifer turned out lovely.
The issue is, I can't figure out what breed they are. Usually, I'm fairly decent at the matter, but these guys have me stumped. They look sort of like a mixed American White Park, however they have alot of black on them and that breed is uncommon in my area. I cannot find any other breed they would be, however, unless they're just some mutts with beautiful coloring.
This year, my grandfather purchased a bred heifer with the same type of markings as my other two, but a little less black and a slightly different build. She's a bit more high strung, but I take it this is just her personality as she seems to calm down the longer she stays with us. She calved a silvery chocolate calf, but she was a first timer and it somehow ended up in the water and died shortly after we found it(the months she had been bred was wrong when we bought her and we had no due date)
But anyway, I have some pictures of the cow and heifer, but not the newest addition because she likes her distance.
The cow's last heifer
The cow, whom I've fondly named Black Frosting haha. She stays rather fat, I know, too fat - if I'm wrong correct me. I just don't have the heart to cull her because she's a lovely cow.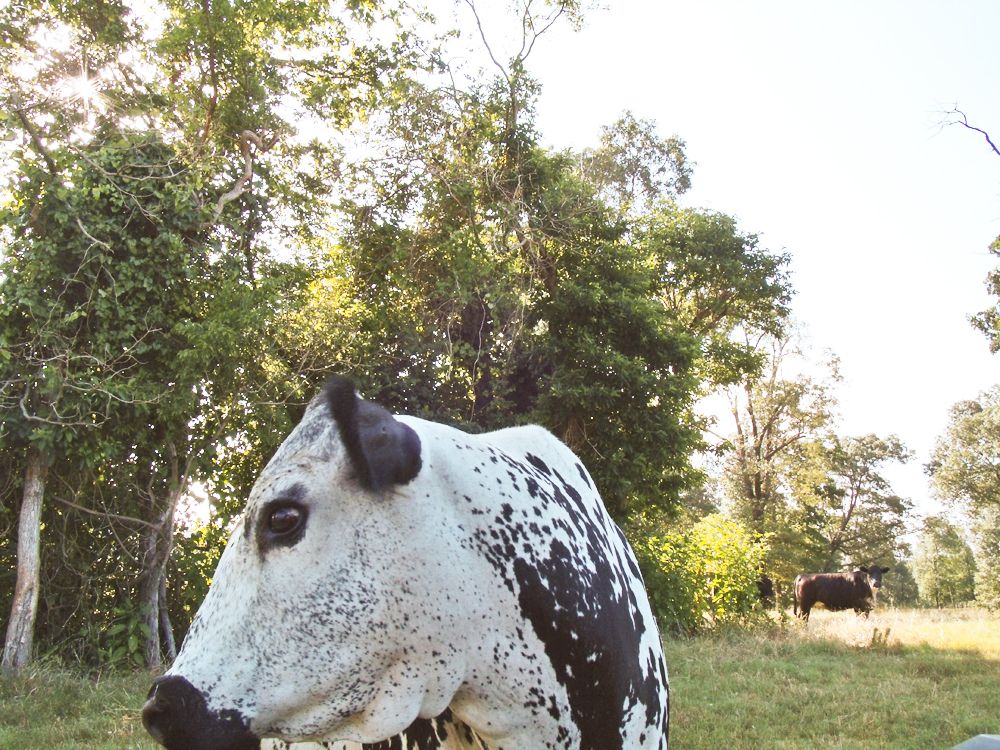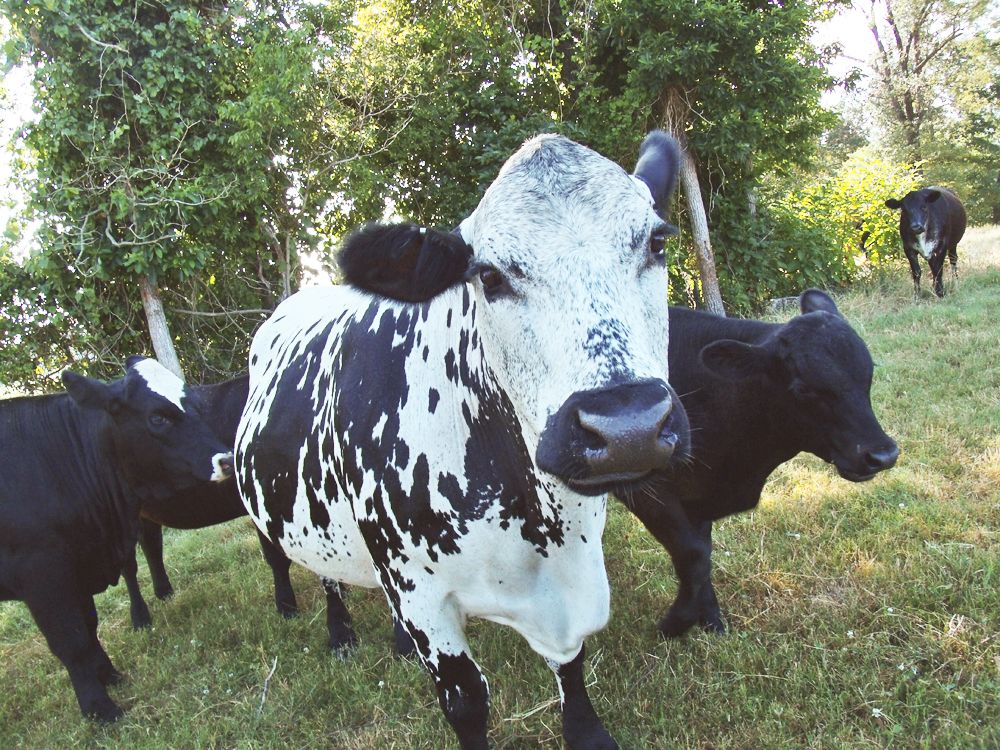 But anyway, I would really appreciate it if somebody had any idea what breed these girls were, because it's driving me crazy. I know it's a far shot trying to figure out the breed from pictures, but I figured, hey, why not try it? I also apologize if this belongs somewhere else, but I couldn't find any other board it might possibly could've qualified under.
thank you all in advance x