I don't burn Melking. I do what you over there call 'Lasagne Gardening' or what we here call 'No dig Gardening'.
Anything that can burn - paper, junk mail, etc, etc, etc. Can be put down in a layer on the garden. We throw out plastic which is not organic and metal like tins and that is it. That goes in a garbage bag and hubby takes it with him to work and puts it in a bin on the way. Cardboard boxes, newspaper, egg cartons, junk mail, go in the garden as a layer. Hang on I will show you a few layers. Because we are warmer than you. If you go back a year later you can not find one bit of paper, or egg cartons. Don't start too big as you will not be able to feed it.
This can be done on anything or in anything. On a bitumen carpark, on concrete, in pots whatever. No soil is used. You only ever add - you never take away.
This is before. No weeding, no tilling. Just stamp down the 3 foot grass.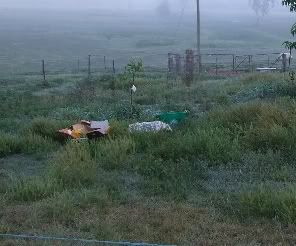 First layer Newspapers if you are putting on the ground. I now don't open them or wet them. The thicker the better. The paper stops weeds, cause earthworms to come underneath and the ground underneath will improve.
2nd layer
Horsemanure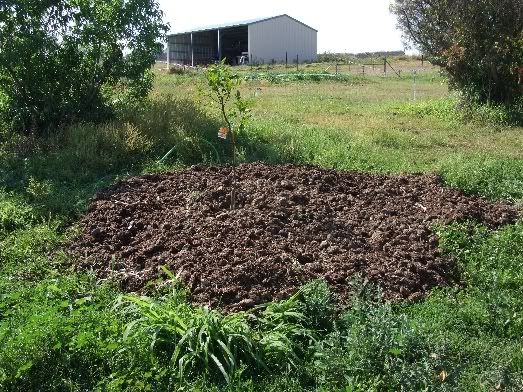 Third layer Egg Cartons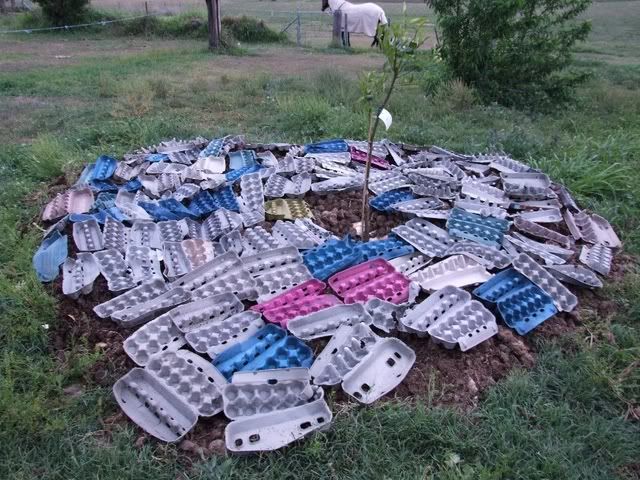 Next layer cow manure
You can use shredded paper and I can not tell you enough how much plants LOVE shredded paper
Leaves that I raked from my Mum's which she loved as she could get to her front door. I put them in chaff bags and brought them back here.
Put as many layers as you like. Alternate them. The more you put the more raised the garden and you don't have to bend to tend to the garden.
Make the last layer hay with no manure, this stops anything blowing away and stops light getting through for weeds to grow.
The best thing now is to put in potting mix and a seedling and you can grow whatever you like.
This is an instant garden. The last layer on this one is silage instead of hay and seedlings I bought from Bunnings for free from doing surveys online
When I say you can grow anything. I have found I can grow anything I have tried.
Rununculus
Bromelaids
Dianthus
Strawberries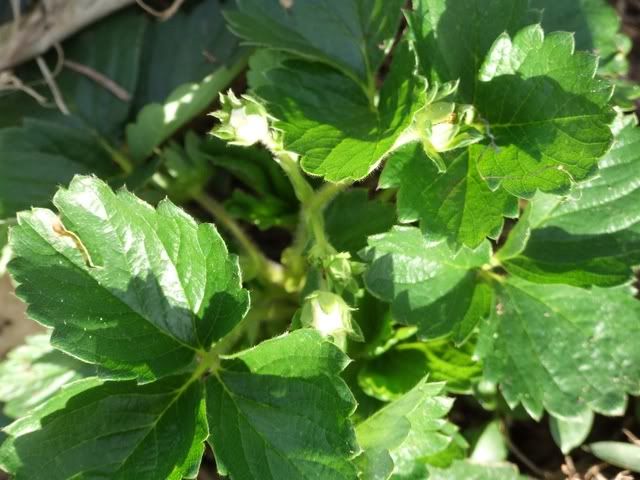 Spider lillies
Fruit trees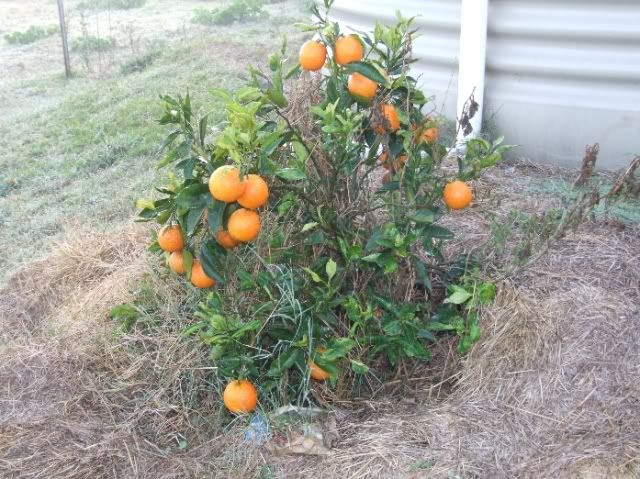 Coloured Silverbeet