I pulled what I thought was something else out of the freezer and found it to be a flank steak so I decided to make a roast out of it to be sliced later for fajitas.
Took a 1/2 tsp of cayenne pepper, 3 cloves of garlic and some fresh picked rosemary. Chopped up the rosemary and garlic good and added this to the pepper then added some olive oil to make a paste. Wiped both sides of the meat down.
I then took some carrots and gently cooked them in water till soft then drained water added some olive oil and added sliced peppers and mushrooms and sauteed them till soft.
Spread these ingredients over the prepared meat.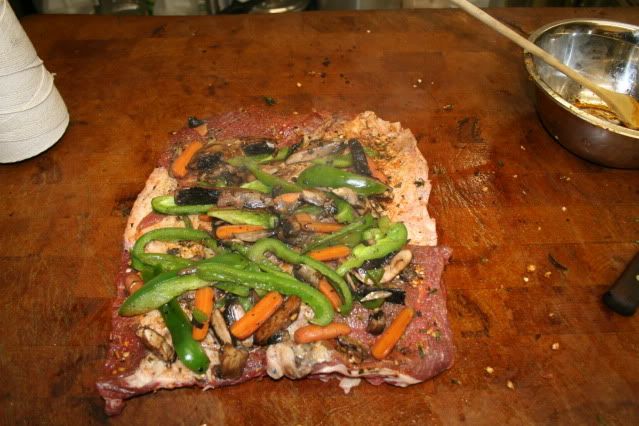 Rolled and tied the flank steak into a roast.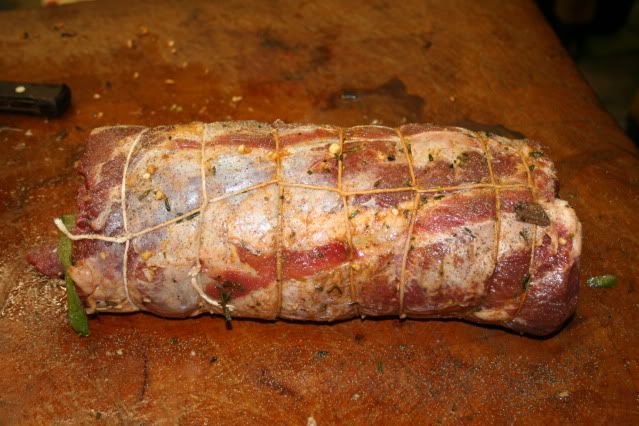 Stuck the roast into the smoker at 275F and cherry wood for the smoke. When the internal temp reached 145 I pulled the roast.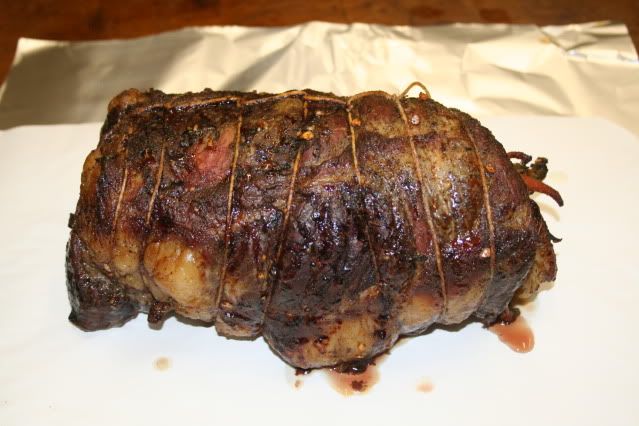 After a rest I sliced into it for a sample.
Will be using this later this week as fajitas. Will most likely slice it thin and throw it into a skillet with some sweaty onions and peppers.