Have three calves due in less than ten days. Two cows are due on the 12th of August.Both first calvers, one is waiting for a charolais calf,another will have simmental calf.The third cow's due date is 22nd, but she's incalf with belgian blue, so should be calving at least a week earlier than her due date.
Here are some pics I took yesterday and today. It's very nice to have a walk in the herd and look how cows and calves are doing.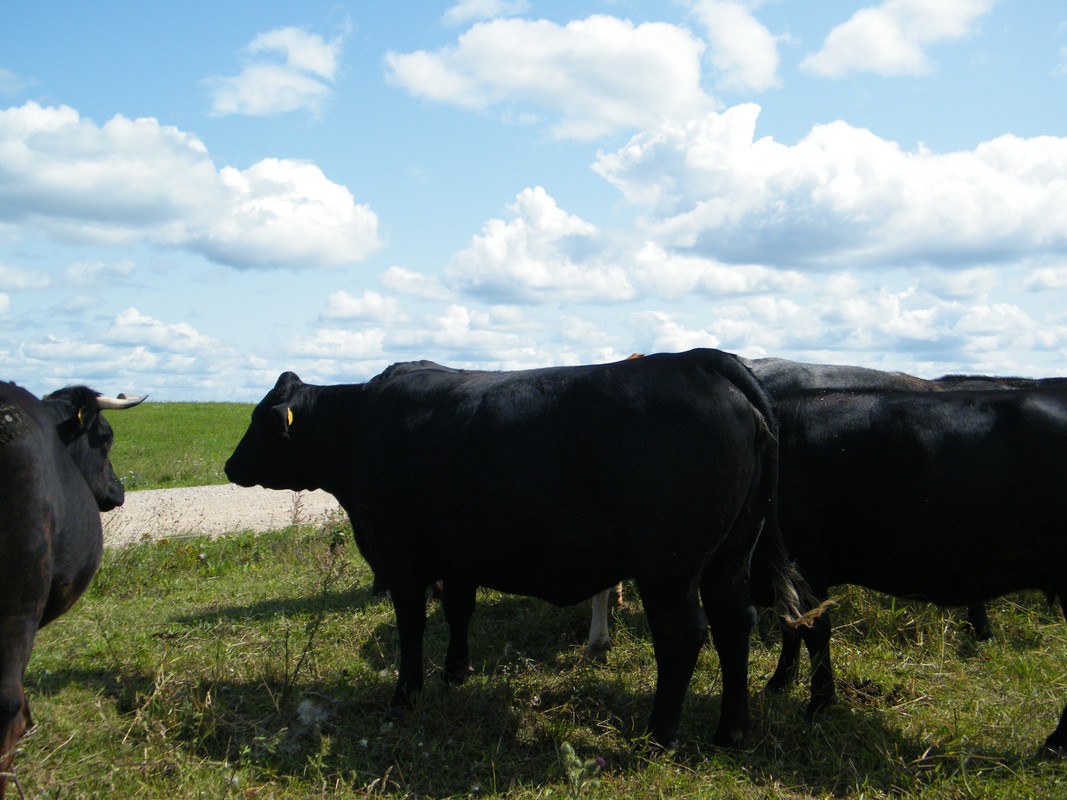 This tank is due with Simmental. She doesn't seem to be preparing much yet, so she should go over term abit.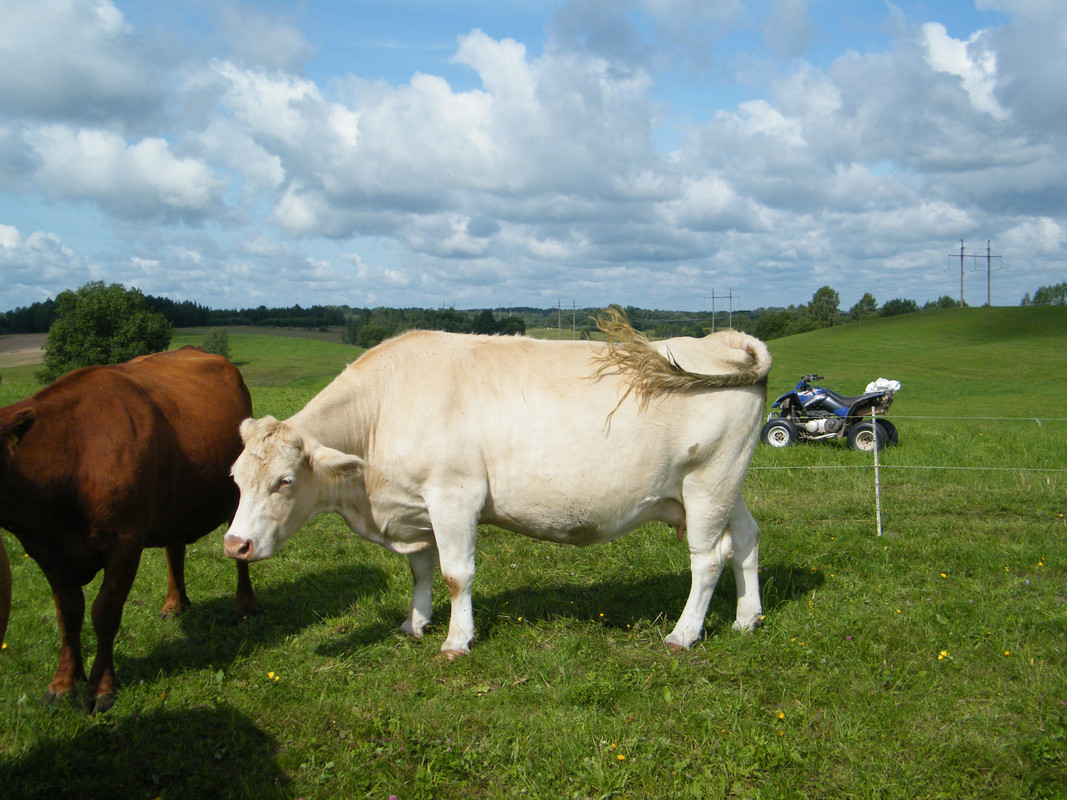 This one will have BB calf. Fingers crossed for another roan calf.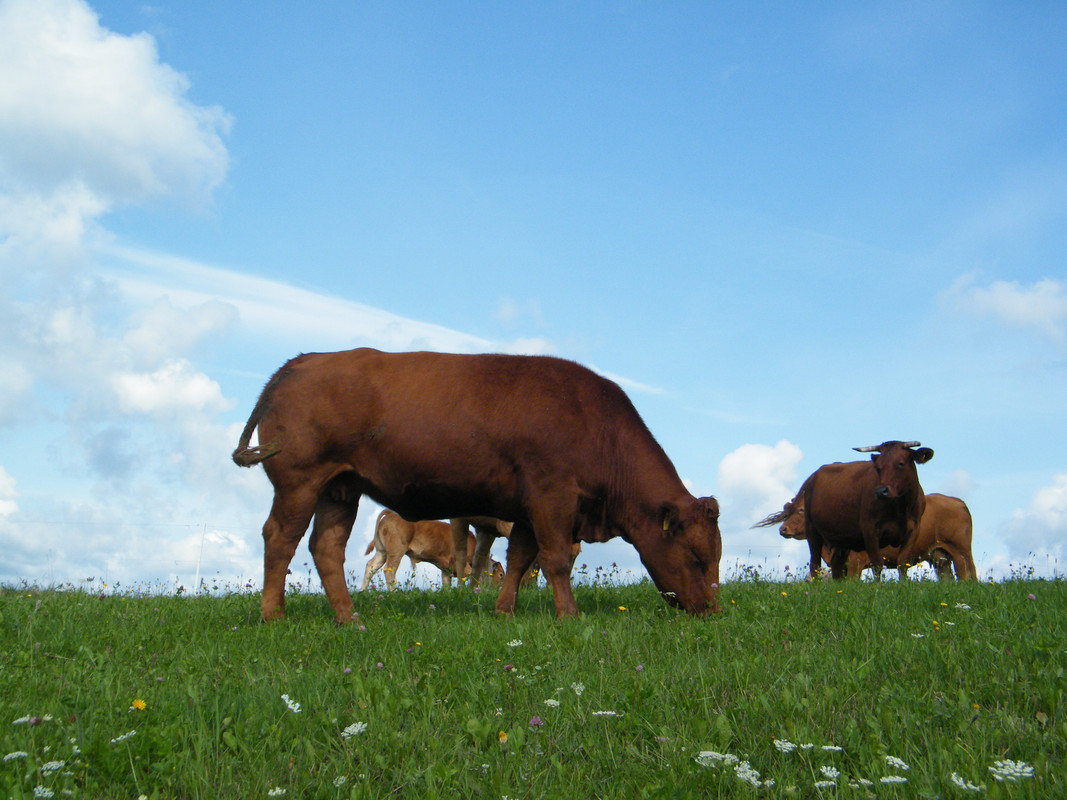 Trying out some different angles at taking photos.
Some of the calves: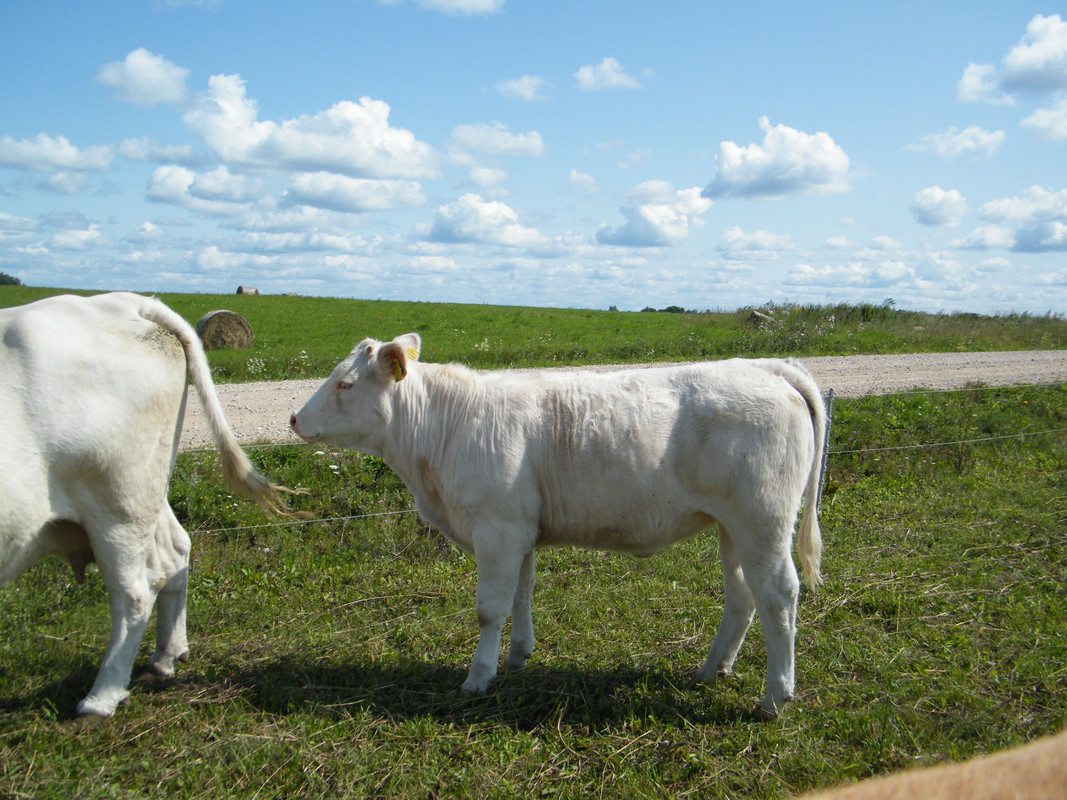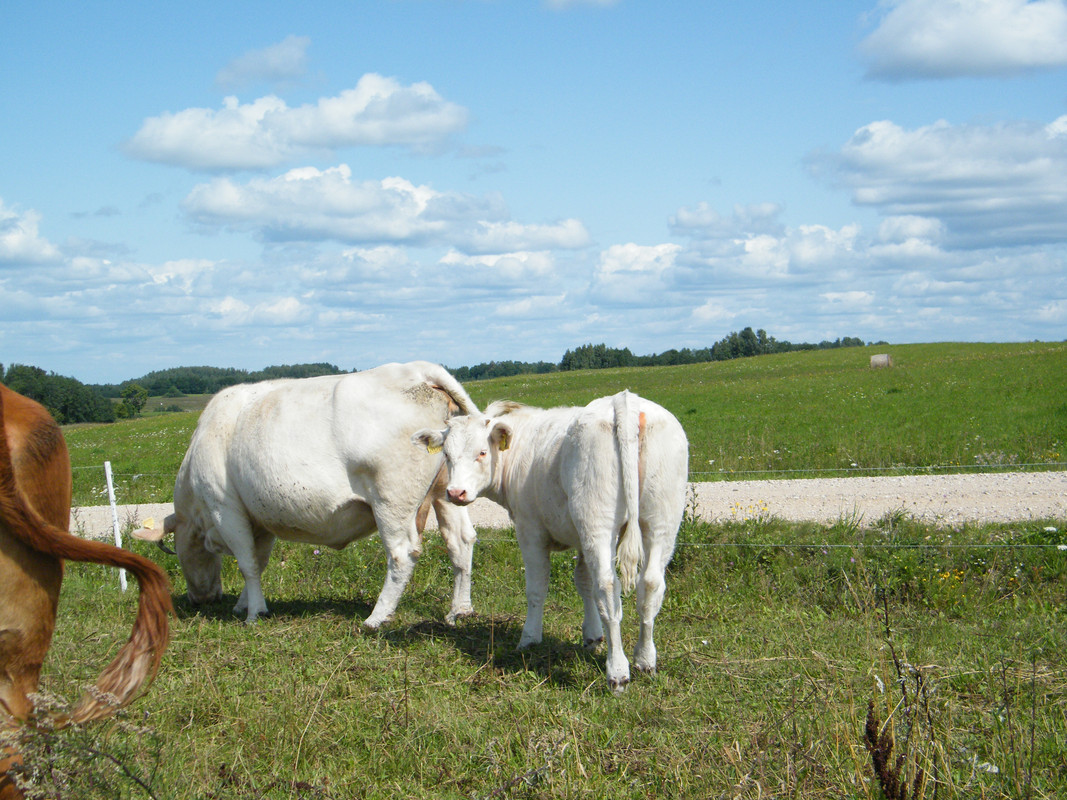 The only Charolaisx heifer yet.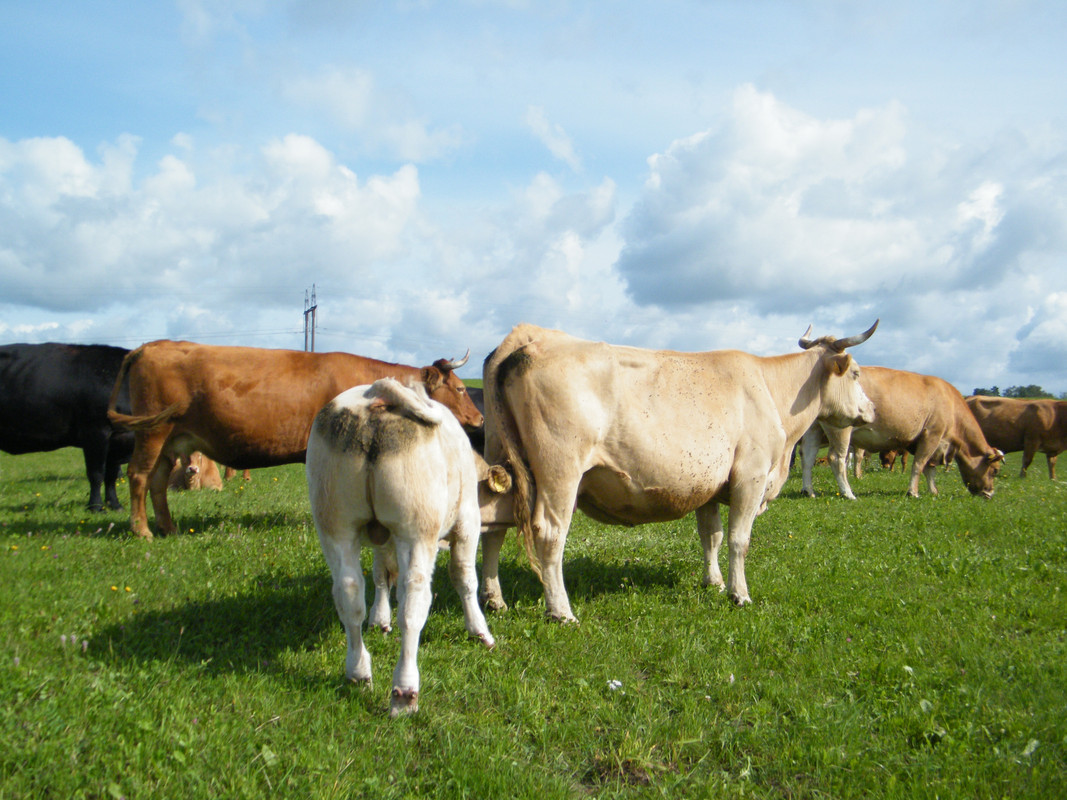 INRA95 bull calf in the front.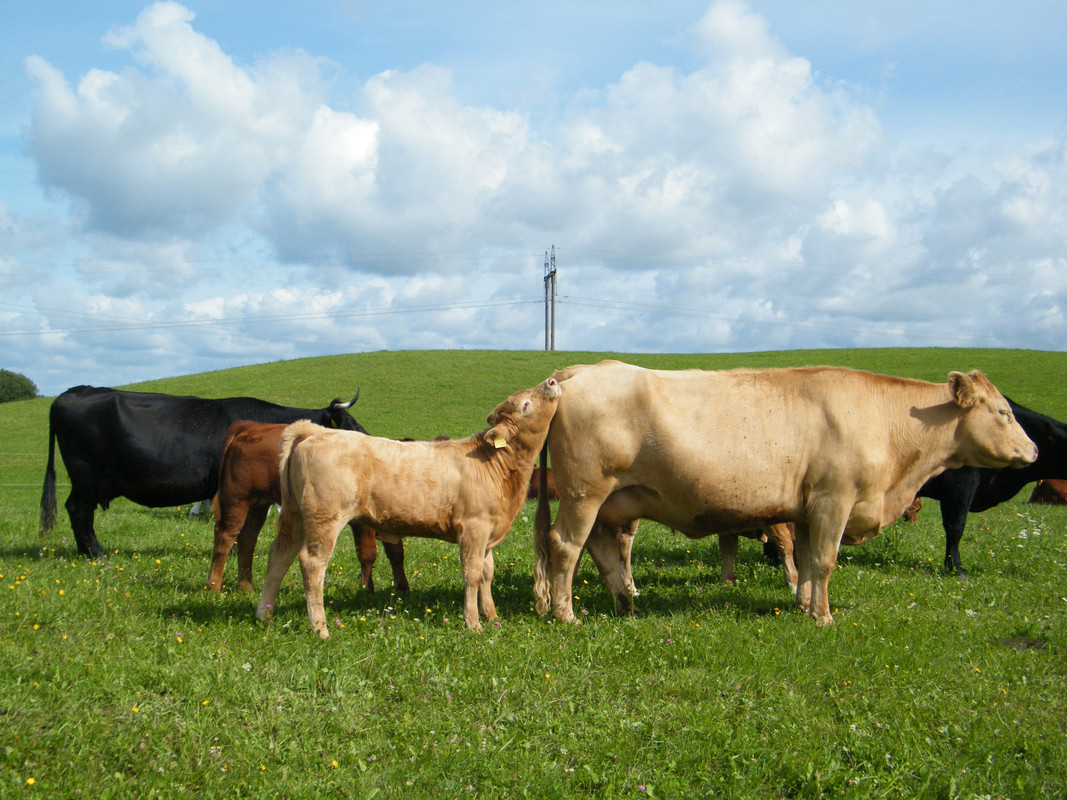 My fav heifer from the herd bull this year.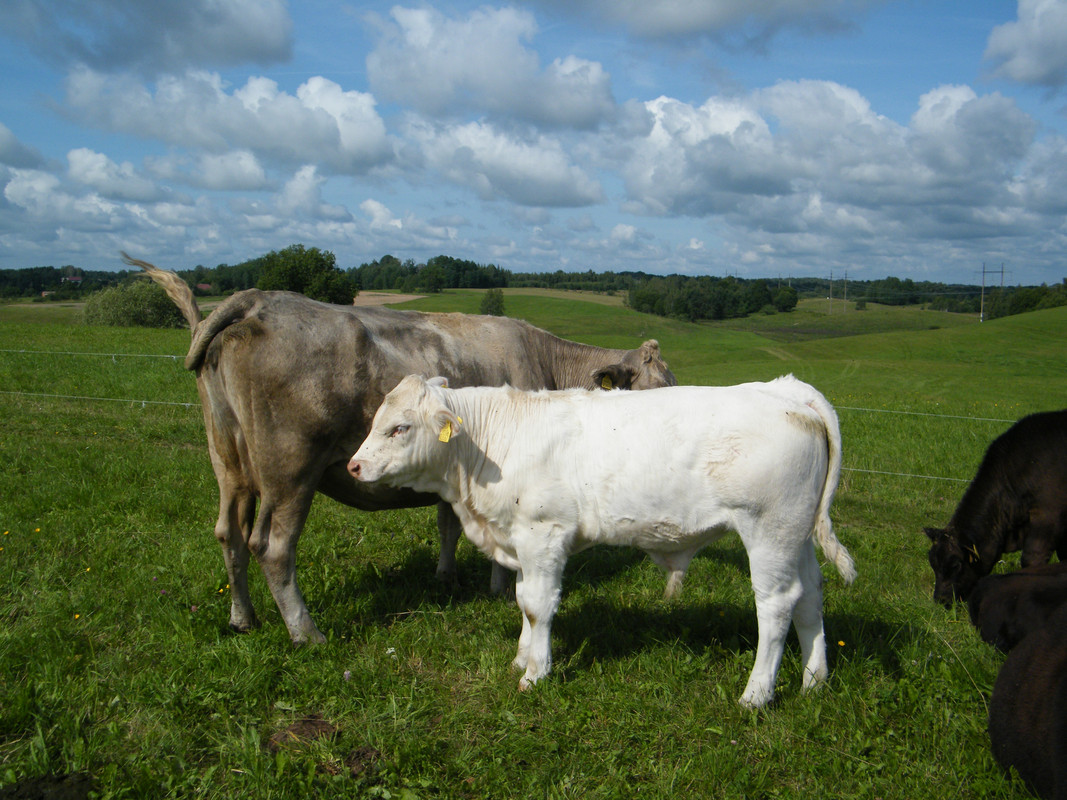 Almost 4 months old Charx bull calf. Dam is standing behind him. Some growth there!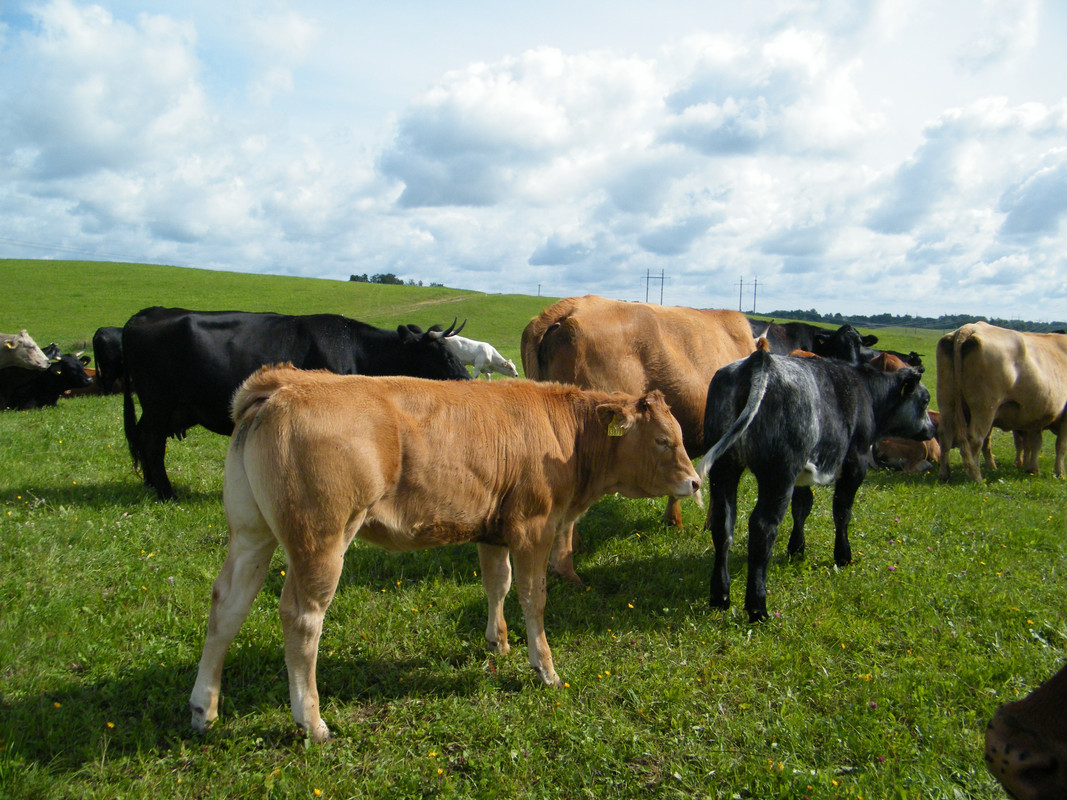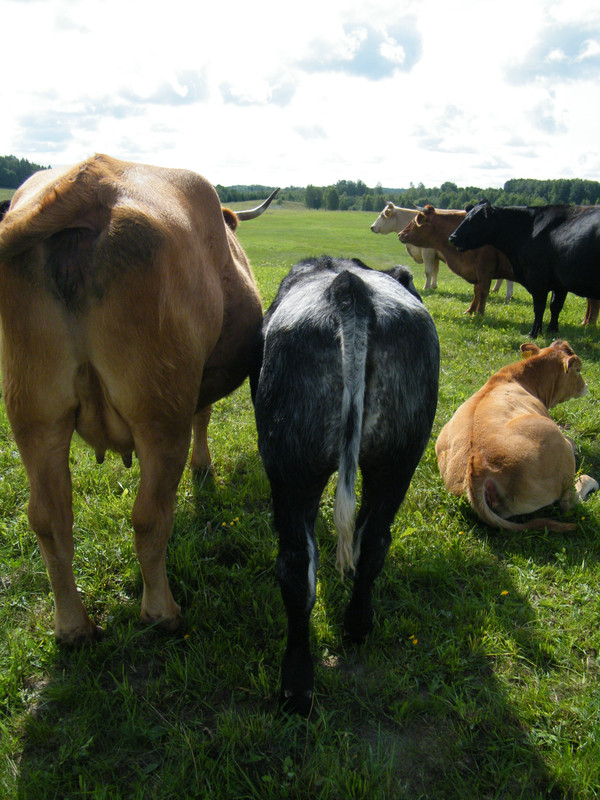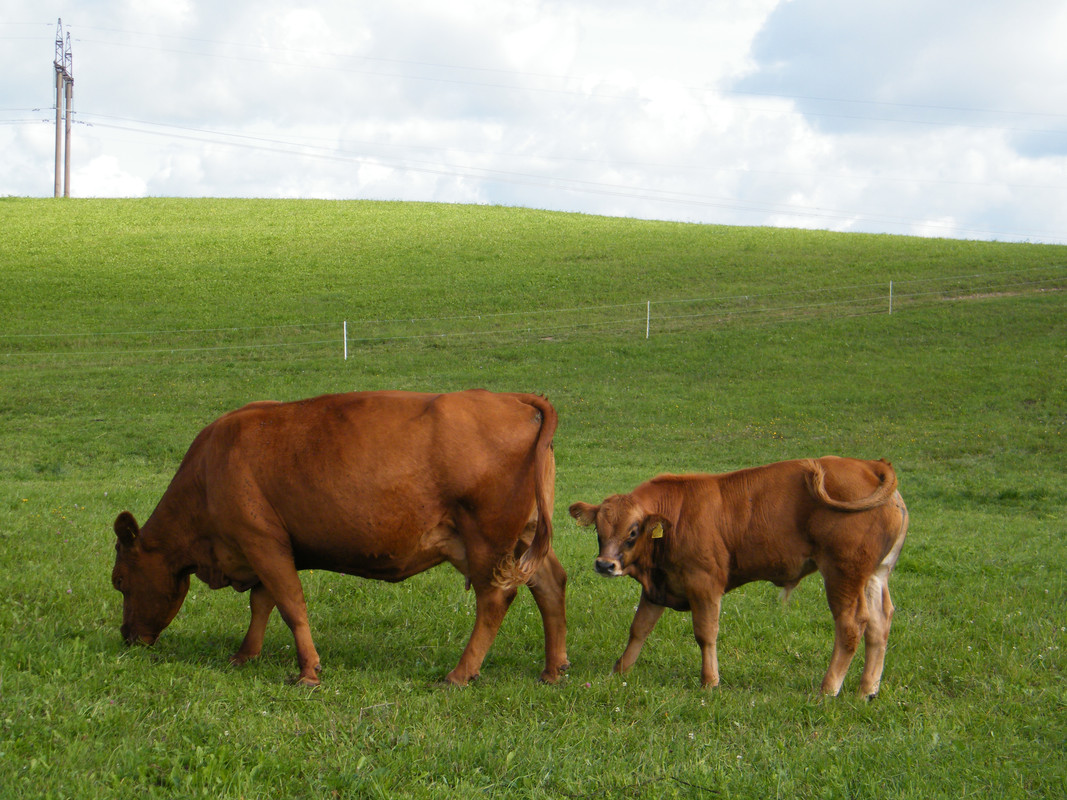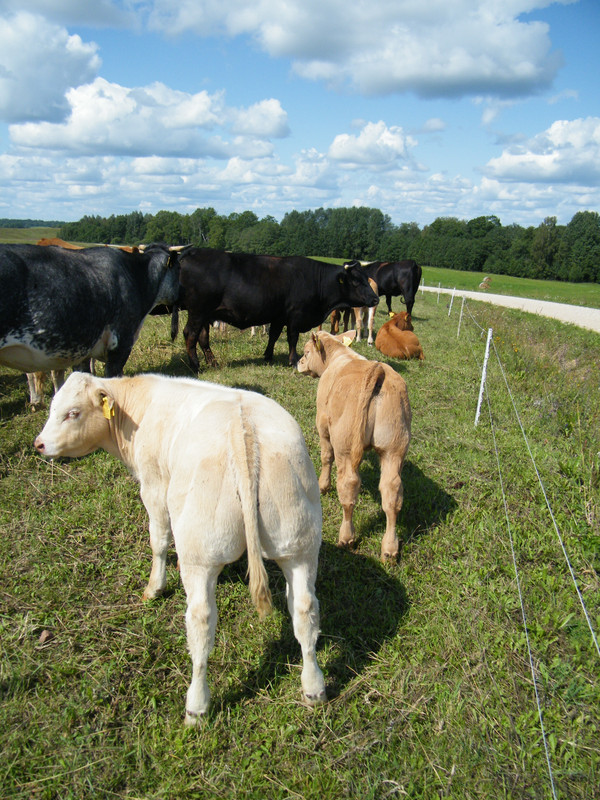 What a view!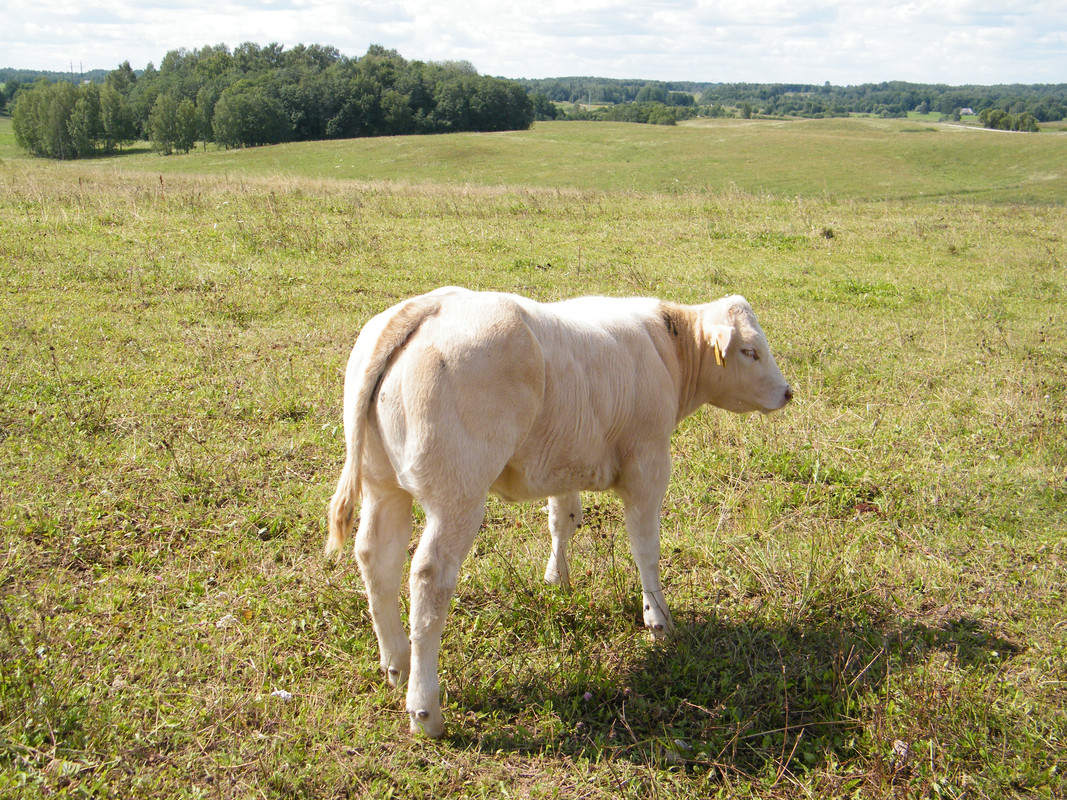 An adopted heifer. She has changed alot!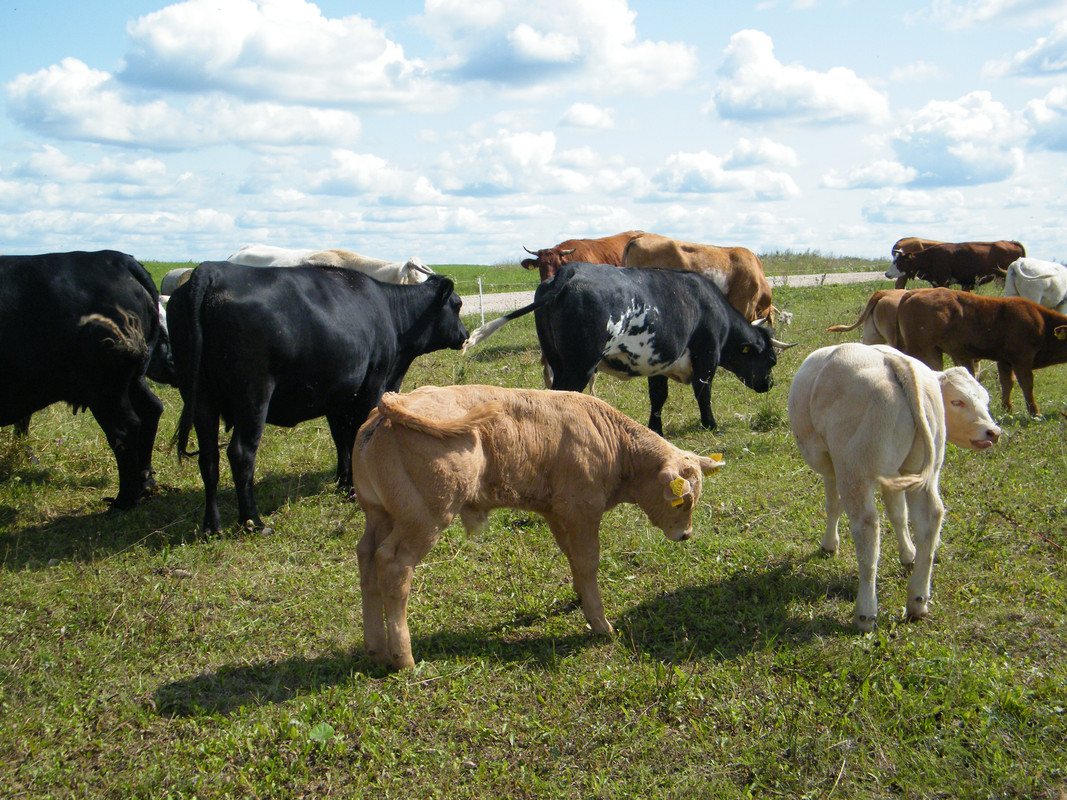 Just barely over a month old Charx bull calf. Maybe I'll use the same bull for his dam again this year.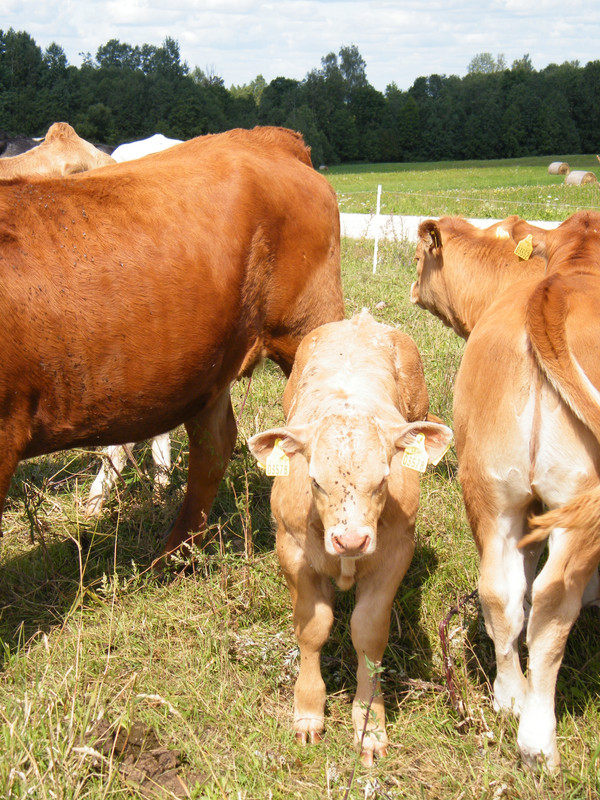 I guess it'll be enough for this time...