Looked out upstairs window at my pond yesterday and noticed it was higher than it should be for the river level that it backs into.
Figured there was some kind of obstruction so put a shovel on the 4 wheeler, got on my rubber boots and took a ride to the far East side of the property and sure enough, beaver dam. Pond and it's tributaries all backed up about 2 1/2' above what they should be. There isn't enough trees left here along that waterway that they can cut down (except tallow and they won't chew them no way no how) so they build dams out of mud and grass all mixed together kinda like primitive people used to make bricks.
I spied a watcher nearby, keeping an eye on me...do you see him?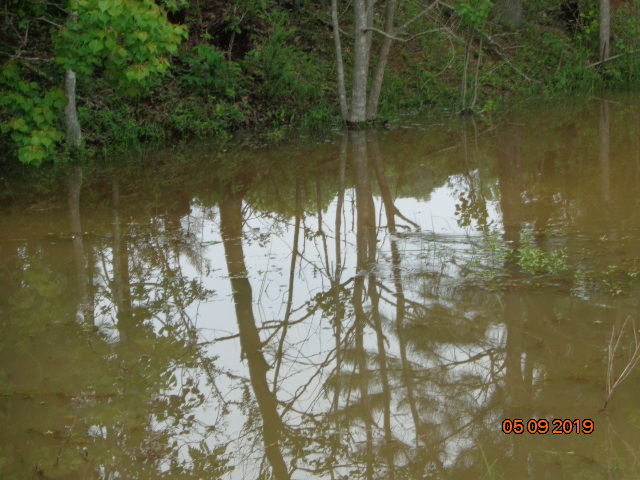 I bet you can now...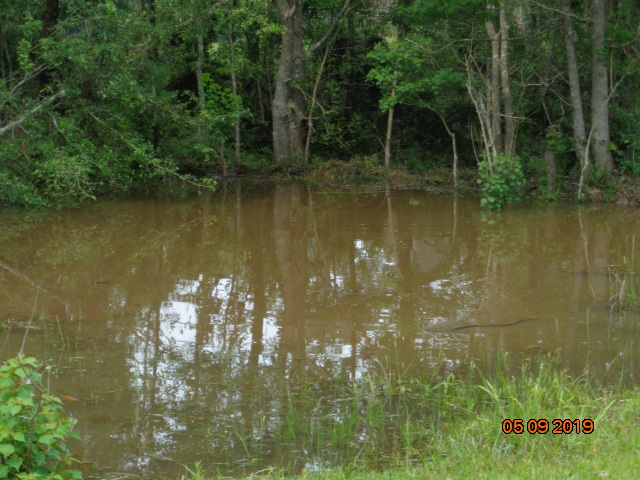 The dam is in the upper center of the above picture, edge of the water at the opening between trees in the picture above. Typical of a dam where there aren't a lot of softwood trees and debris. They make it out of mud and grass, which would have dried like concrete on top if I hadn't cut an opening in it.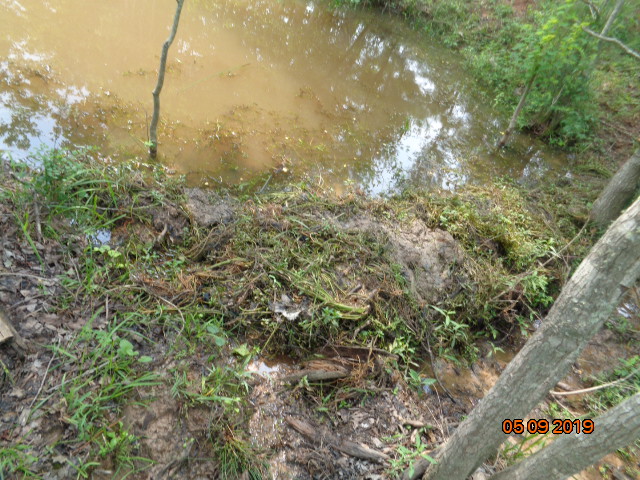 And, after I shoveled it all out..there goes the water, the last 150' to the river: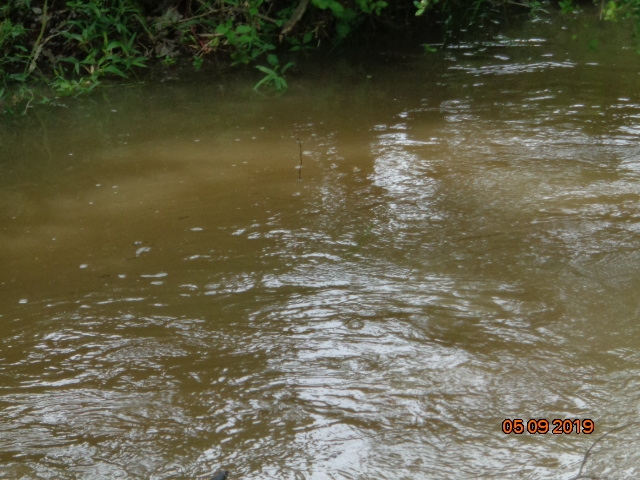 Wasn't without incident tho...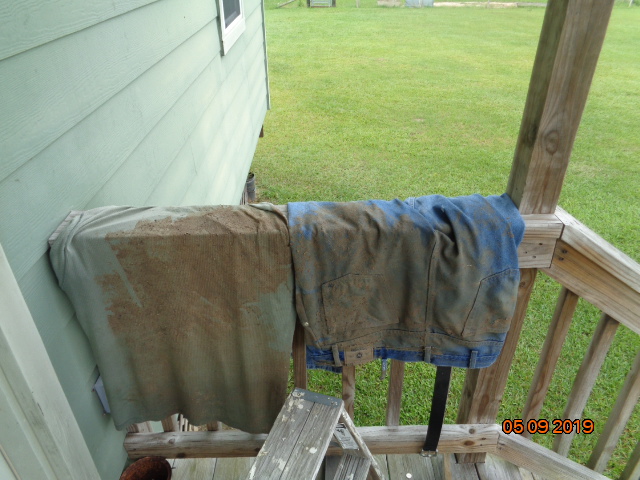 Slipped and fell off in there, flat on my back and all I could think of while trying to get back up was "Where the he// is that dam serpent?"
Had to leave my clothes on the back porch.............if you've never been around 'em, those are the stinkinest critters you can imagine, and so is everything they muck about in.
They may build it right back in the same place again, but it won't be tonight. With the rain we've been getting the last few hours, that's going to be a roaring torrent right there, and the storm cells are just lined up one behind the other..