Since I can't edit my original post, here they are again.
Here's the miracle of birth for those of you interested. From waterbag to calf took approx 15 minutes. It is her second calf.
Hooves down, that's a good sign, she just had the waterbag
5:27 pm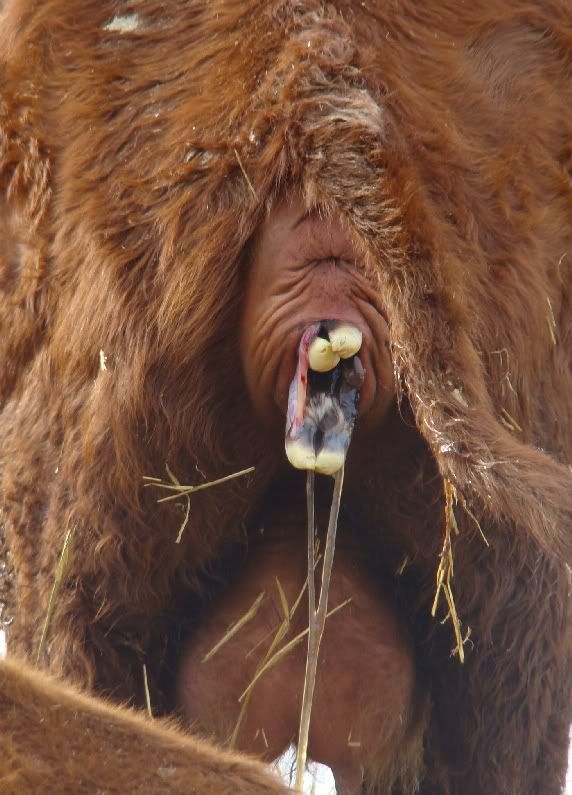 Picking the right spot
5:33 pm
Now for the hard part
5:35 pm
5:38
5:39
5:39, you'd have that look too if it was you!!
5:40
5:40, kinda has that OMG look doesn't she!
5:41
Good mama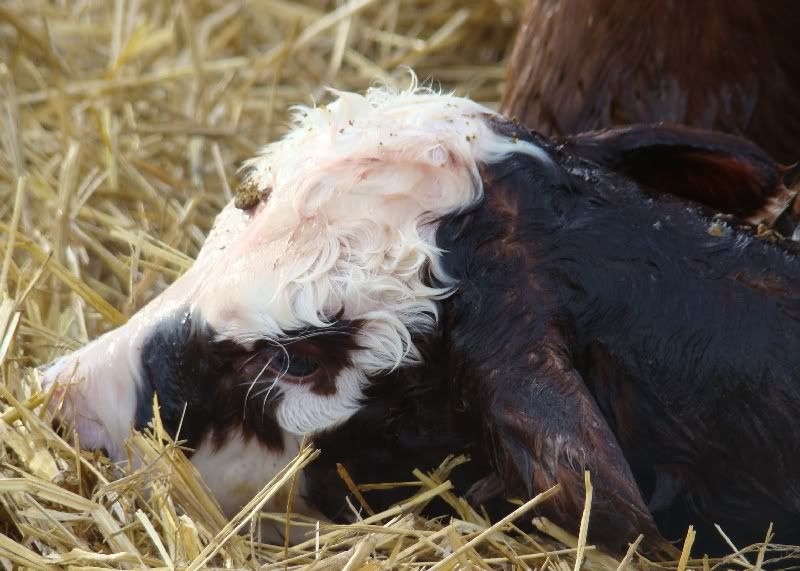 5:45 pm
Good job mama, and nice bull calf!