What do you think of these girls ,and which do you like the best? All born august through October.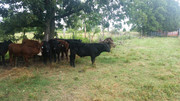 This wf, is one that didn't come from the genetical ancestors , her mom got out and rather get her up, the owner sold her.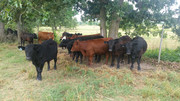 The makeup of this one I also like , the dark red one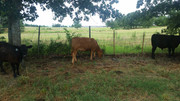 It's hard to tell about the black one in the pic, but she was one of the first born , from a mother that is just right in every way , the red one is out of a braunviegh cow. All have the same RA sire . Except for the big steer in front , pretty sure his daddy is a balancer bull.