GURU

Posts: 1402
Joined: Sat Sep 23, 2006 2:30 pm
Location: northeast TN
Been thanked: 26 times
Were making up other shortcomings.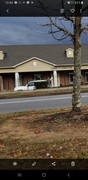 There is no education in the second kick of a mule.
---
Trail Boss

Posts: 418
Joined: Thu Apr 30, 2015 12:52 pm
Location: Western kentucky
Has thanked: 5 times
Been thanked: 30 times
Bought a truck years ago with a set of stacks stopped at the muffler shop on the way home, he was backed up for a week. I caught all kinds of grief at work, finally got it in the shop.
---
---
GURU

Posts: 2820
Joined: Fri Sep 28, 2012 2:12 pm
Location: Idaho
Has thanked: 136 times
Been thanked: 106 times
I feel the same way. I have a neighbor (that I've thankfully never met) that has a set. Seems to be the type you'd expect to have those stacks.
For the great things are not done by impulse, but by a series of small things brought together. ~Vincent van Gogh
The fault, dear Brutus, is not in our stars, but in ourselves.-Julius Caesar
---
GURU

Posts: 3004
Joined: Wed Nov 28, 2012 8:16 am
Location: Palmyra, TN
Has thanked: 48 times
Been thanked: 71 times
And they are Ugly as heck!! Not sure what purpose they serve other...
As for me and my house... We will Serve the Lord!
---