A couple of young bulls I am selling in 2 weeks. The black bull is a balancer,definately a heifer bull. The red purebred Gelbvieh bull has decent BW 1.4(i think) but I wouldn't use him on heifers the first year. They are definately not as heavy as if they had been on test but they are also not carrying any excess fat that will melt, later on. BTW if anyone thinks they are not showing enuf nuts remember how cold it is in Colorado this time of year.
They are just in our local bull sale and not in anything high powered. I know I am leaving some money on the table but at this point my inputs are pretty minimal so I can sell them for a little less.
Feel free to critisize all you want. I already know where they are weak, yer not gonna hurt my feelings.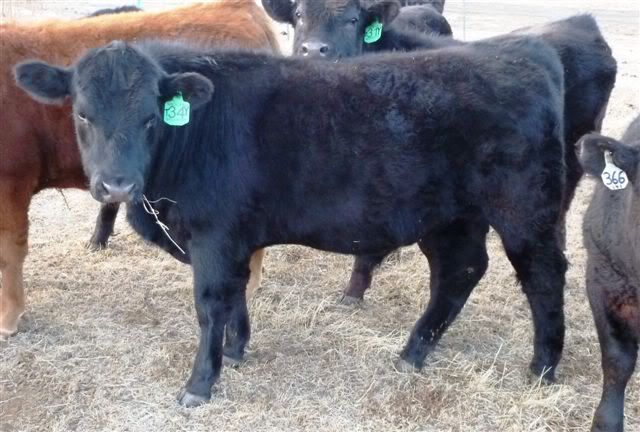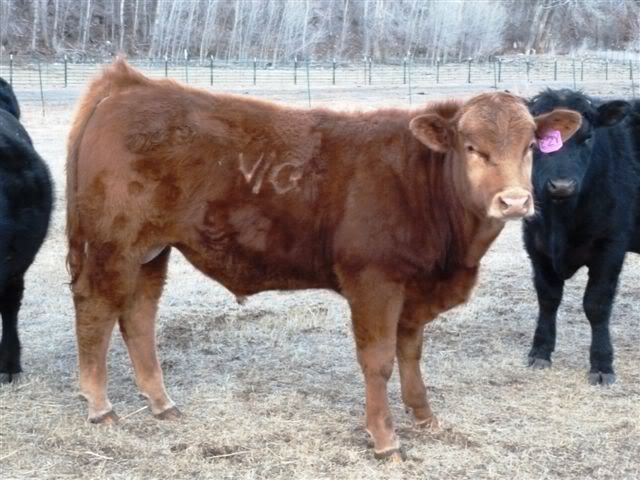 I forgot the Wildebeast. This might just be the worst picture I ever took of a pretty nice bull. He is a Black RA balancer. I will try to get a real good pic of him when we trim them for the sale, and then I will reveal who his sire is.