I may be looking to hard but it appears my 2 year old bull is developing a roached up back in the last 1/3 of his top line.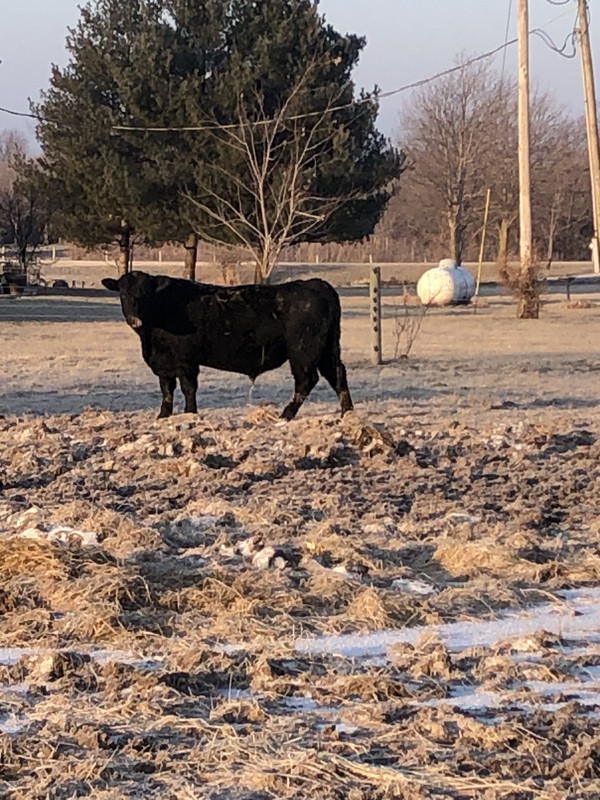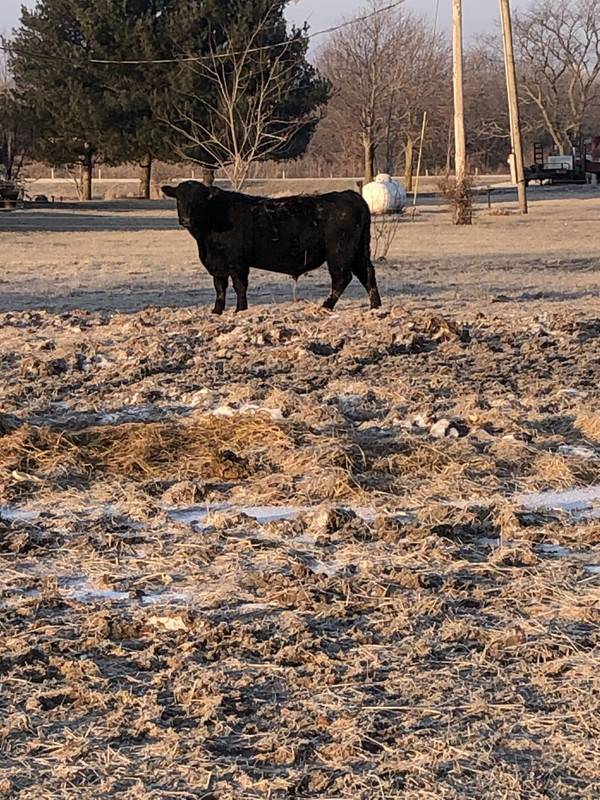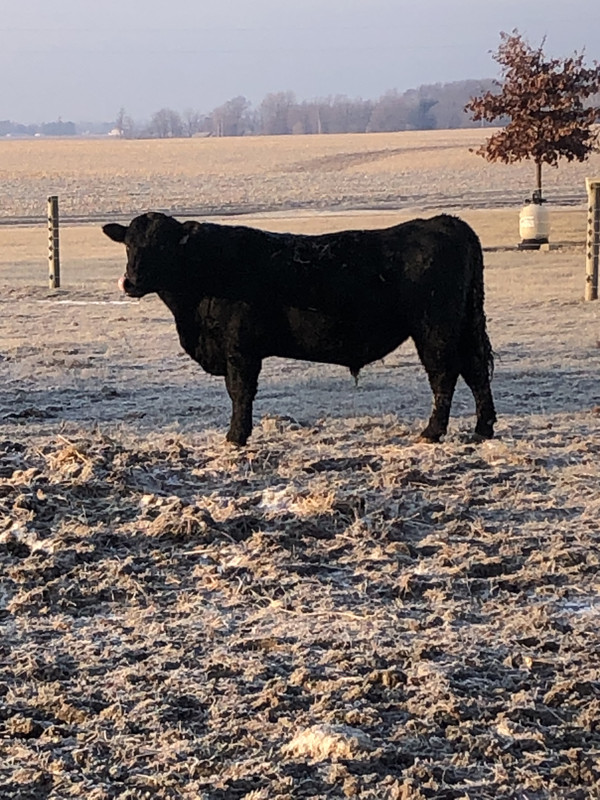 I started to notice it a few months ago after he injured his front shoulder and I have to treat him for a fairly large abscess on it. He lost quite a bit of body condition during the time he was lame in his front right shoulder. So I am wondering if that is something he has always had and his body condition just covered it up or it has developed due to his injury. He still gets out and moves great and his appetite is as strong as ever, he's always the first one too the bunk and the last one too leave. I'm currently feeding my bulls a mix of oats and corn along with free access mix 30 and alfalfa hay.
I can get a video of him moving later, but the ground is extremely frozen here so most of my cows are walking around roached up.