We got about a foot of snow Dec. 31 at our home place and about half that 6 miles away and 600 ft. lower. Started feeding one bunch of cows yesterday and called the others to feed today. Had a cow that we bought and was preg tested earlier than ours abort at home today. She was with the nurse cow group getting special attention. No matter how hard we try, we won't kill them all!
A little morning sun and ground fog to start the new decade off.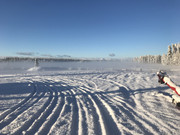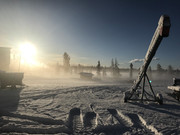 Feeder calves grained, hay and silage in self feeders. They got a new bed rolled out today too.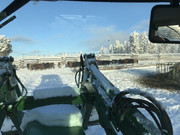 Processor is down with a wheel bearing gone. Rolling out hay, then oat, pea and barley silage topped with screening pellets.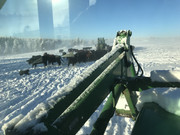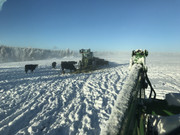 Down the road to feed the cow herds.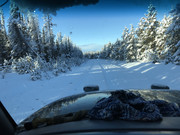 Cows at the C2 place. Lots of young cows here and the grass had lost its value. Should have moved them a week ago but they will be fine now.
Storm rolling in.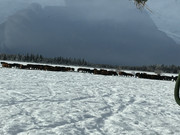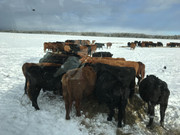 We got to the Morrison Meadow yard right with the wind and snow. Heifers wouldn't come out of shelter to feed when I was there so no photos of them today.
This bunch of cows was full and fat, grass left but 2 feet of snow forecast by Saturday we wanted to get them bunched up.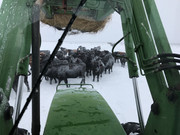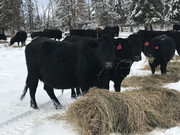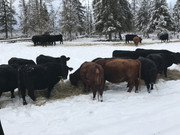 The Boss counting the stragglers.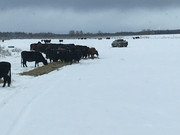 Home and done at 3:45