Things are going pretty well here. Pretty much done calving - 15 or so stragglers left. Was on track for the best success rate ever - 286 calves so far all born alive, lost 1 due to weather & 1 due to a navel infection. Everything else was alive & thriving till a few weeks ago when we found 3 just about 2 month old calves that had been vaccinated & out on left over swath grazing for 3+ weeks dead. All died fairly close to each other in the field and within 24 hours of each other. Had the vet come out & post mortem them the next day and he couldn't find any reason. No sign of pneumonia, black leg or any other kind of sickness. He felt it had to be some kind of toxin that they ingested but being it was a long weekend and they weren't real fresh when he cut them open he didn't think sending any samples away would yield any results. Very disappointing to lose them and I still feel sick about it. But we are still on track for a very good year so it's not all bad.
Grass was very slow to grow this year - too dry & too cold at night to even get it started. Had to feed a couple weeks longer than usual, but finally have just about all the pairs out on pasture. We've been lucky to get a few decent rains at home to help things along, but some places (including a good chunk of our pasture) not very far from us are very very dry. We are getting a good rain today that is covering a large area of the province so hopefully everybody gets some much needed moisture.
Anyway here's the pictures.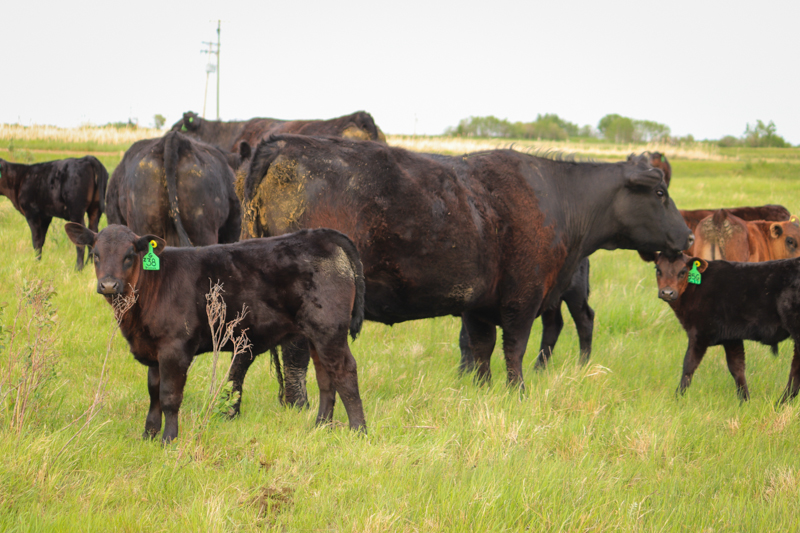 Black Angus pairs. The heifer calf in the foreground is one of my favorites so far.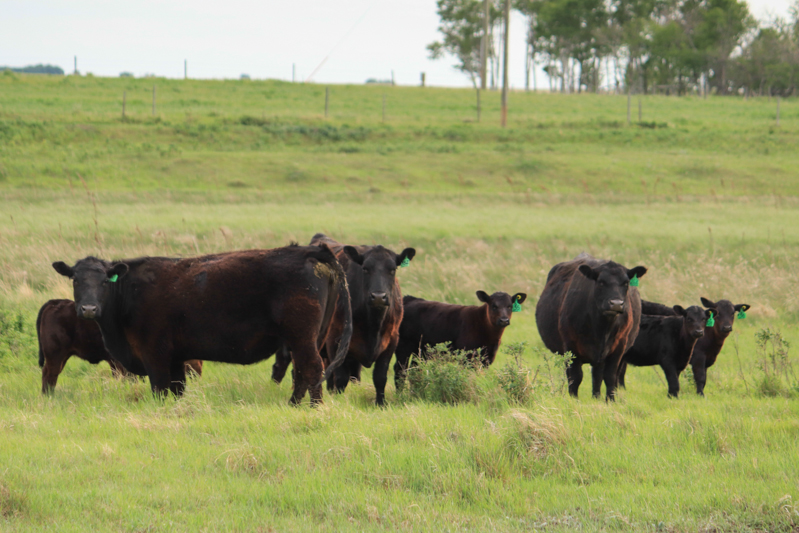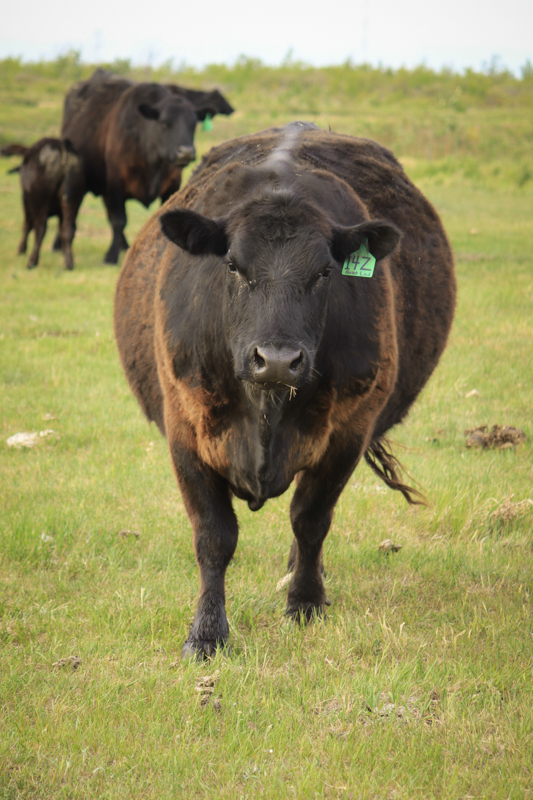 Lots of hair is good in this climate but some of the real wooly ones look pretty shaggy this time of year.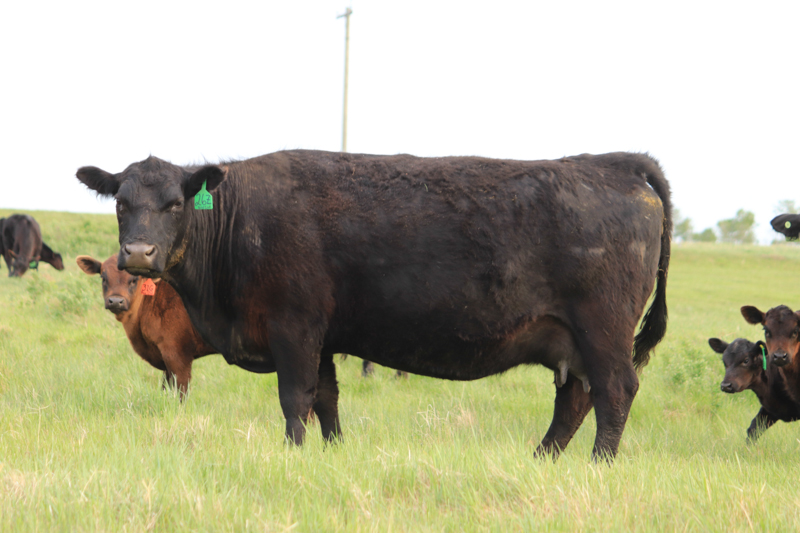 Not a great picture - but one of my favorite cows. She comes by the nickname 'Short Round' honestly.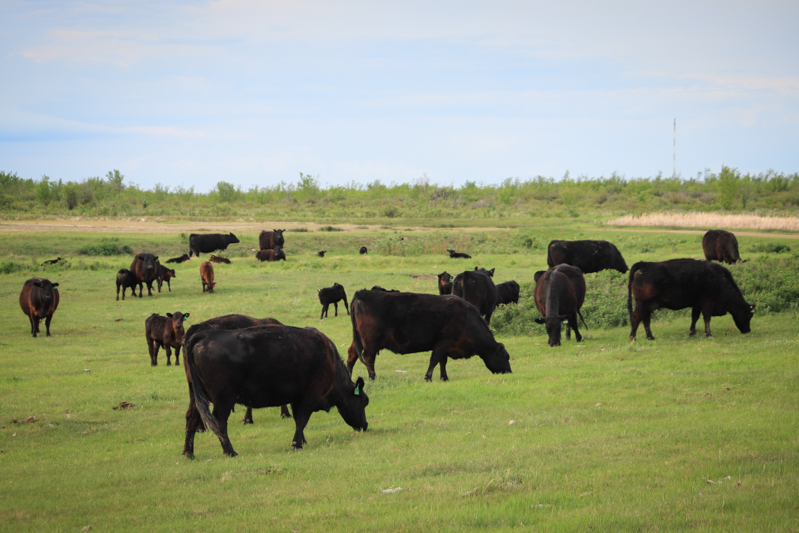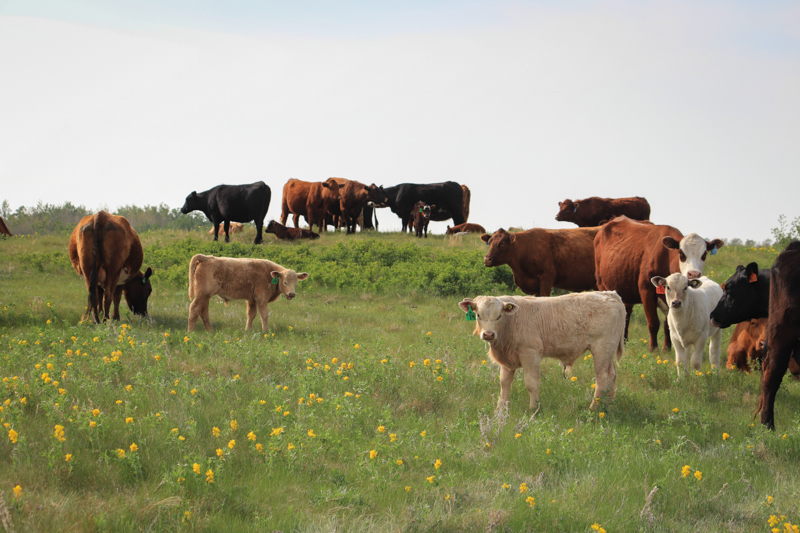 Commercial pairs - cows are a mixed group, some of just about every breed out there. Calves are mostly Charolais sired, with the remainder being Red Angus sired.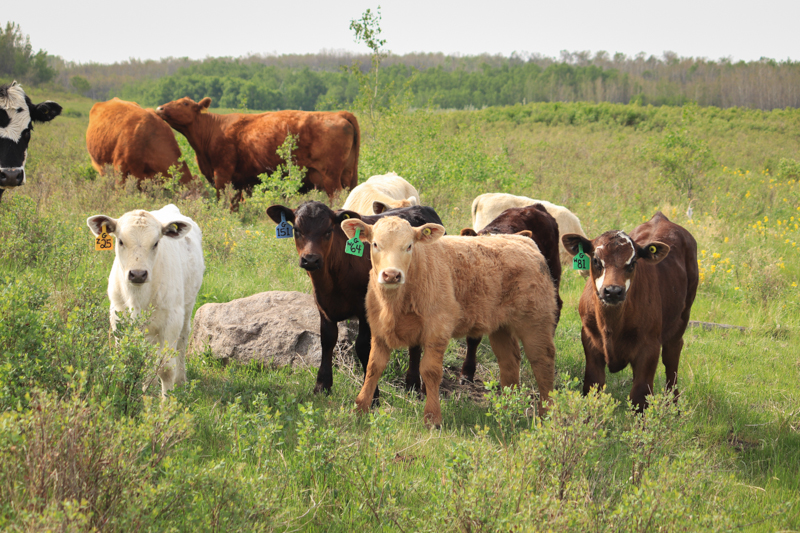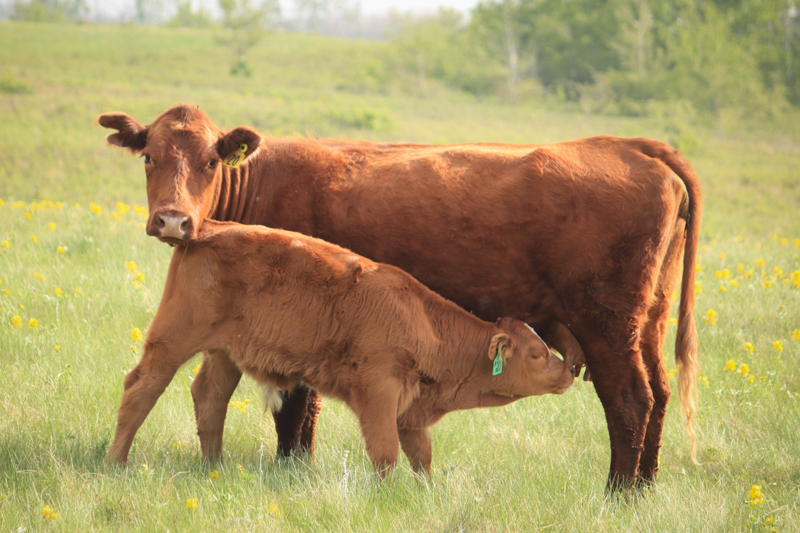 6 yr old Sim X cow
3 yr old Herf x Sim x Angus cow
8 yr old black cow (Angus x ???)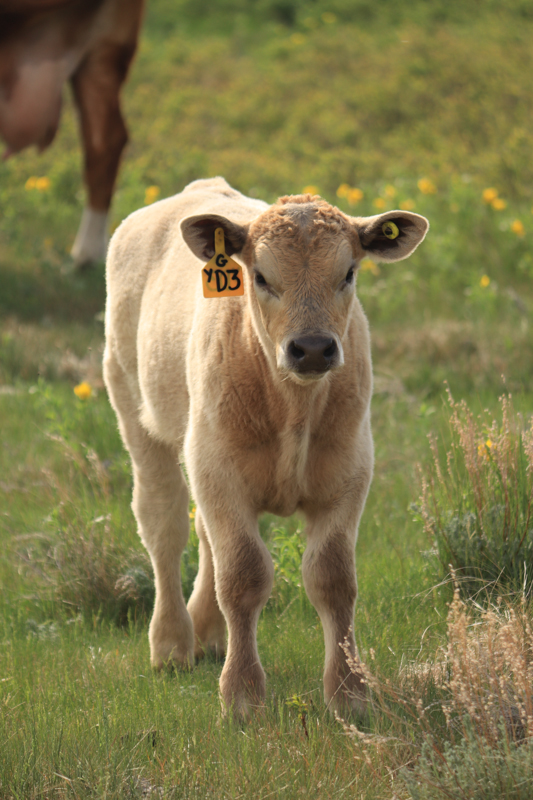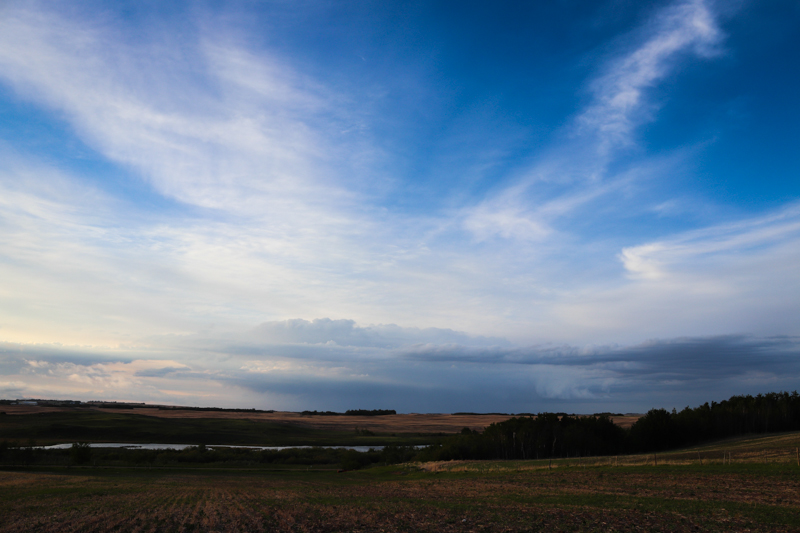 Rain on the way
As always thanks for letting me share.