Jeanne - Simme Valley

wrote:

↑

Fri Apr 19, 2019 5:57 am

Sorry you didn't get a heifer out of cripple cow.

Calves look awesome.
We've three daughters as cows (one due with the 5th calf, one with the 2nd and one will be bred for the 2nd soon) and there is one last year born heifer. Will keep that yearling too, even if her sire has reduced the quality.
Was hoping for the heifer, but happy that at least have an alive calf and both are doing okay now.
One her daughter had 4 heifers in 3 years...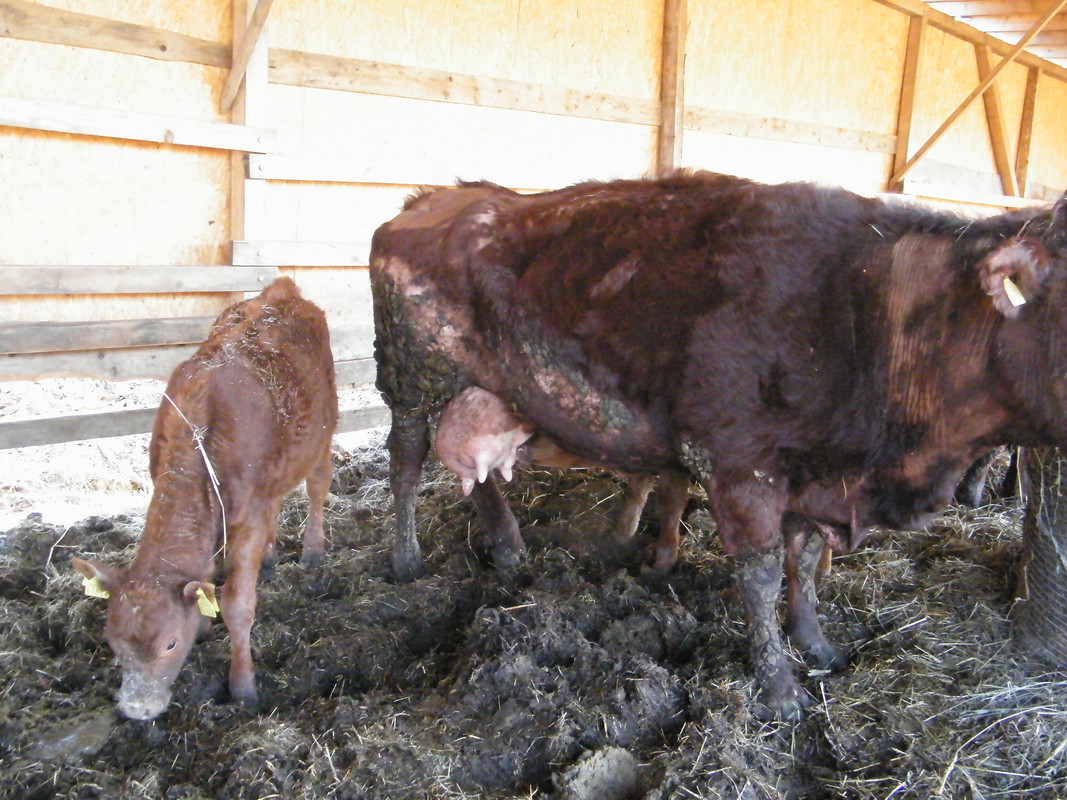 She has plenty of milk too. Gave her abit of meal for the whole winter to keep her body condition better. Those animals which loose their mobility loose condition quickly.
Her daughter, which has an injury in her leg too (injured as an yearling), and daughter's heifer calf kept the company for the past couple months.