Finally, have finished calving all cows this year. After some recent misfortune finished it without much of trouble.
On Friday heifer finally decided to calve. 299days gestation... 7/8limo herself, incalf with AI limousine, medium calving ease. Sure was worried. Heifer did needed assistance, but both are well and formed a nice new family. She had a bull calf, of course, not weighed but over 110lbs.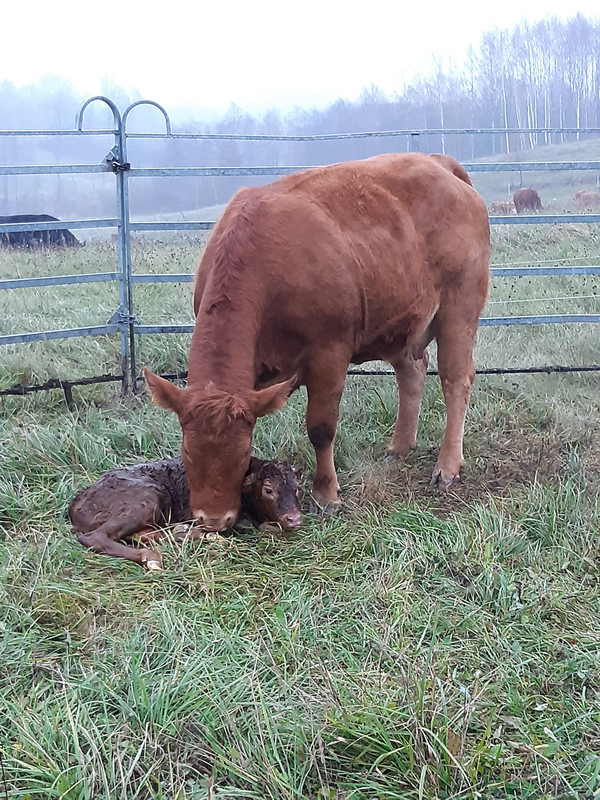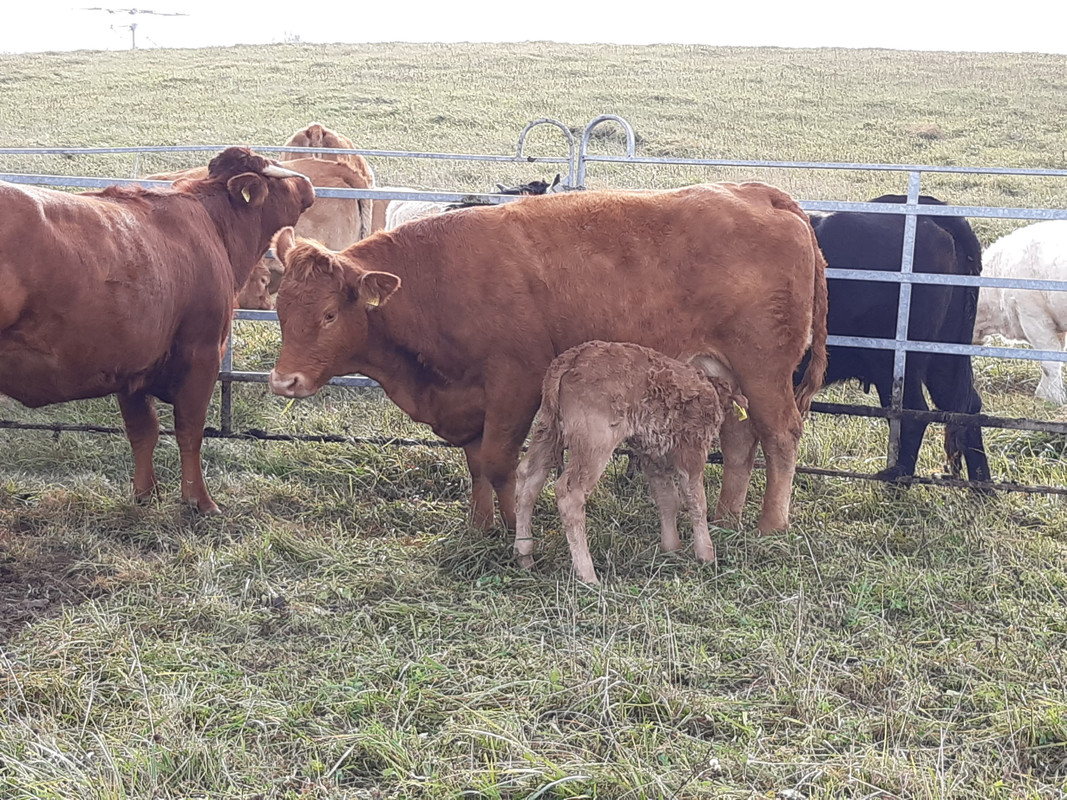 The last cow has calved on Saturday, 281days gestation. Found her and a calf early in the morning. Calf- heifer was well, strong and active. Later that day have found the same colour small dead calf in the field. Well, it looks that we had the first set of twins born this year. Thankfully one calf is well, so it's not a big loss. Sired by AI Blonde, out of 3/4Char cow. Her first ever set of twins, she's 8years old.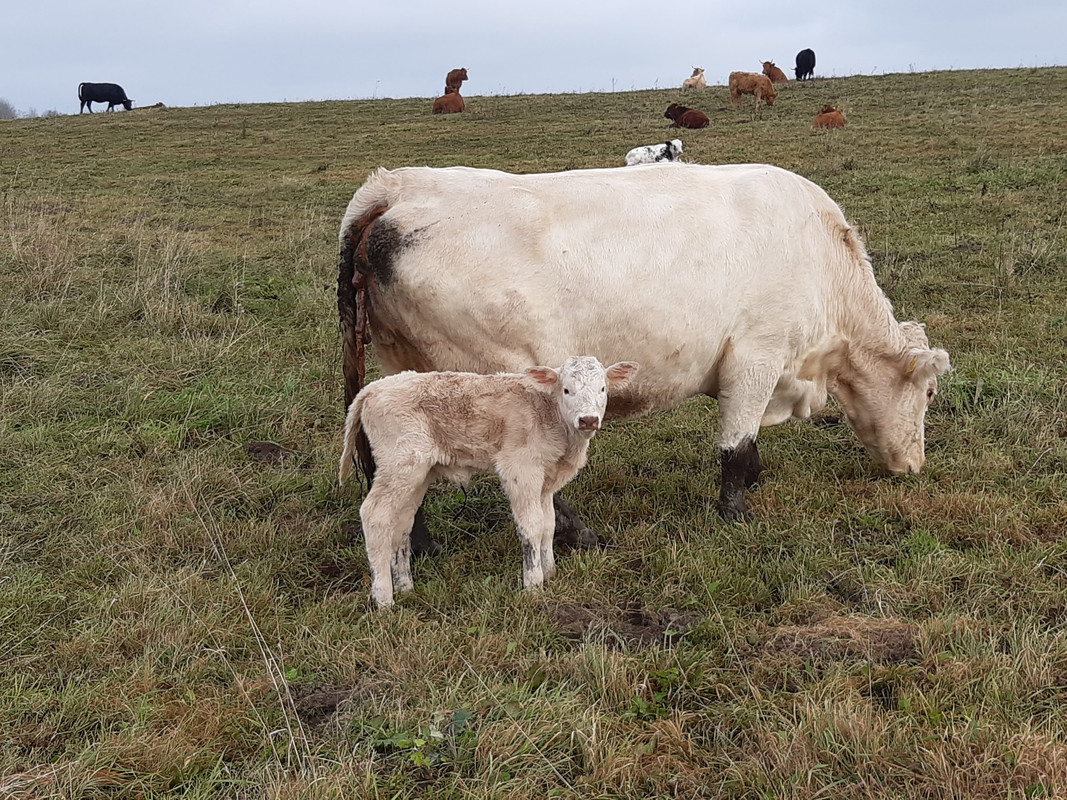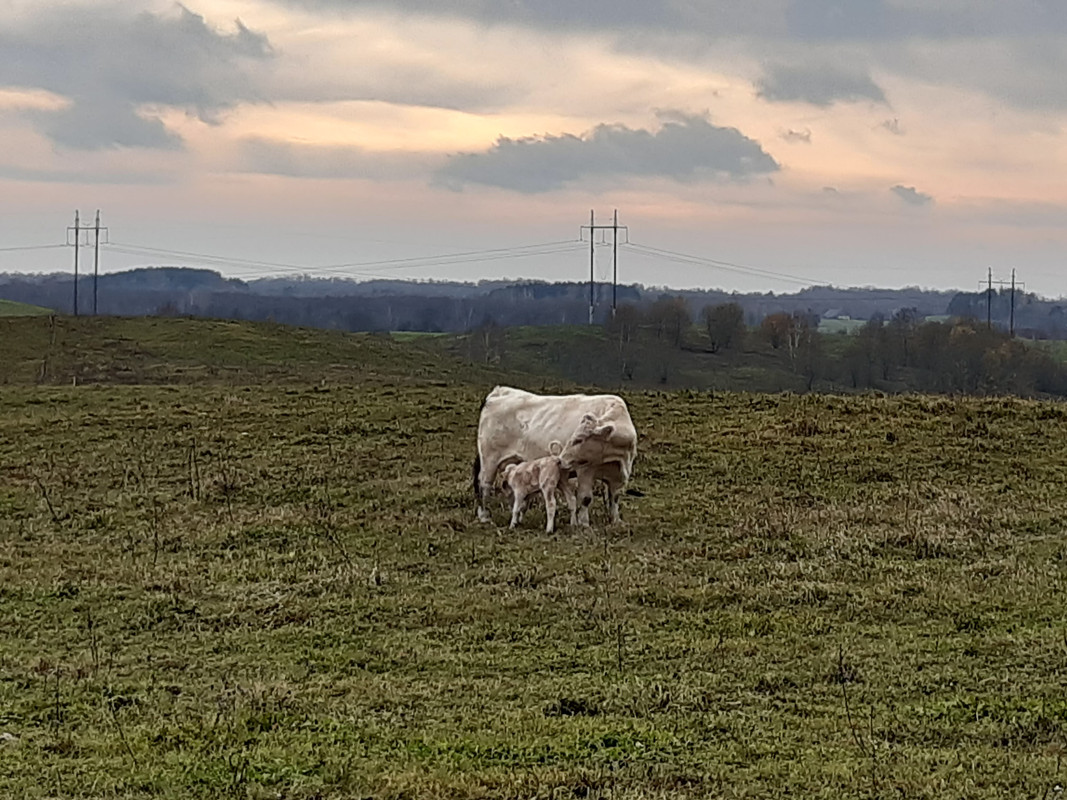 Average gestation length his year was 287.6days, weighed calves BW 112.4lbs.