this probably should go in the horse forum, but it is more than horse related (at least to me.) Last month was the final show for our youngest daughter. She has aged out of 4-H. It has been quite a ride. She scrambled at our Fair several times, caught twice. She still has the cows and they've given her some nice calves. She showed lambs and goats too. Her real love was her horse, C.D.
We were getting ready to leave for the State 4-H Horse show and C.D. did not come up to eat. My husband went looking for her and found her dead in the creek apparently due to a heart attack. No signs of colic or foul play. She was in foal due March 2013. The foal was to be Dot's.
Dot got her when she was 9 years old and would have celebrated 10 years of owning the mare in a couple of days.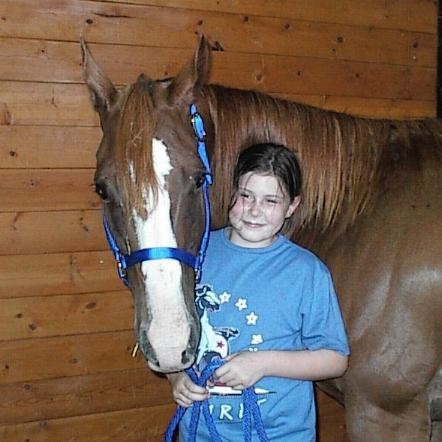 She and Dot had a special bond. She was successful showing her in showmanship, Hunter Under Saddle, Hunt Seat Equitation, Horsemanship and Western Pleasure. We own two of the mare's daughters - Zips Gold Fox -APHA (Foxy) and Dipped in Fudge/Paid in Fudge (APHA/AQHA).
When Foxy was born 9 years ago, Dot gave her to her oldest brother. For her last State show, Dot showed Foxy. She placed top 10 (8th place) in Registered Mares 5 and older. Pretty good for an older mare going against the young ones.
It is bittersweet to me because Dot started her 4-H horse project with C.D. and ended with her daughter Foxy.
C.D. was a special mare and will hold a place in our hearts forever.
Dot & Foxy leaving the show pen.