Since I give every one else be nice all the time here is yalls chance for pay back. My new addition.
He's like 3/4 Hereford 1/4 Brahman. They have to put half blood heifers in some time so he could favor a little over 1/4.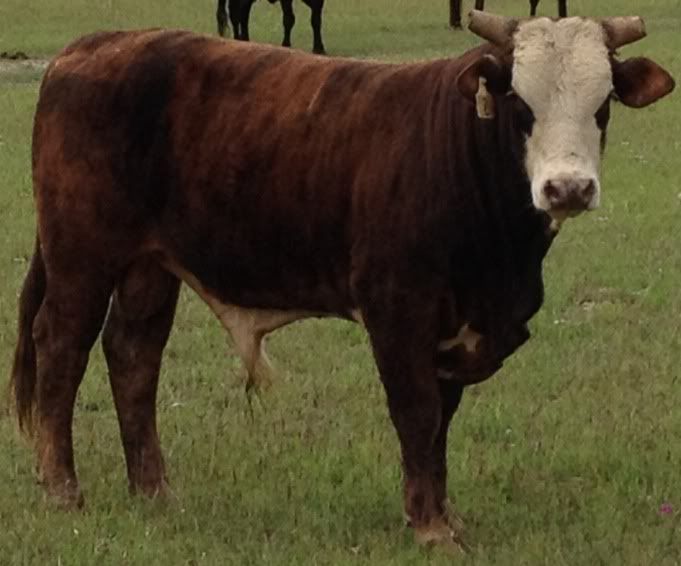 Had these cows on my phone.