1# HB meat, chop up half an onion, mushrooms, cup of bread crumbs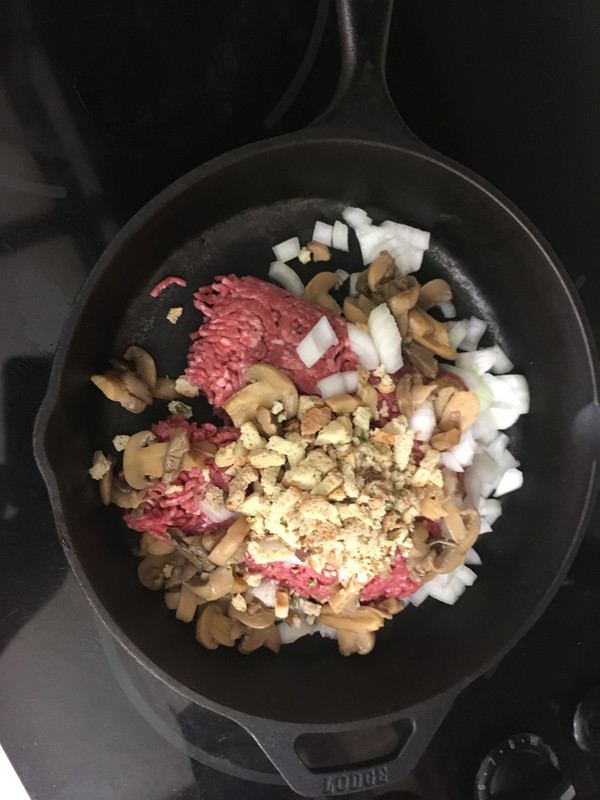 Form into patties and pour in a little beef broth for a moisture.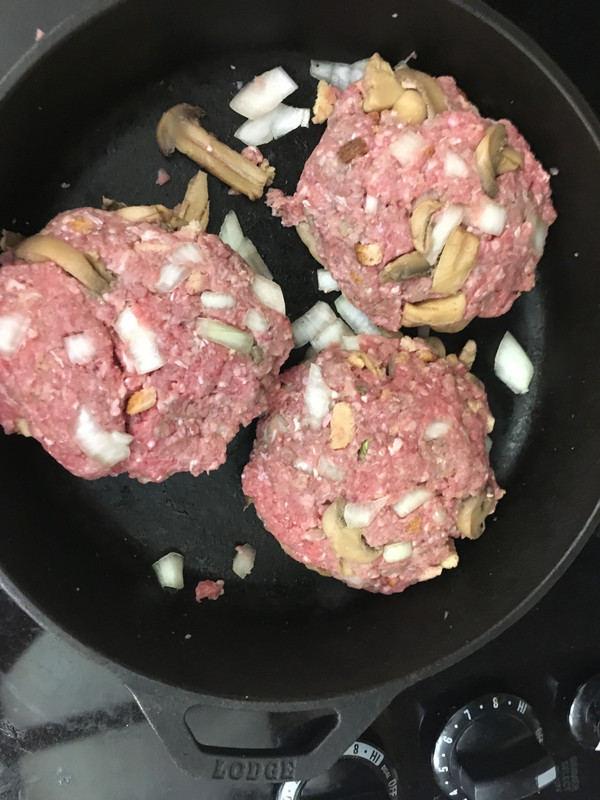 Add in whatever you like.
I'm using taters and corn today and will add green beans about 30 mins before it's ready, but I've used carrots, squash, zucchini, tomatoes, and etc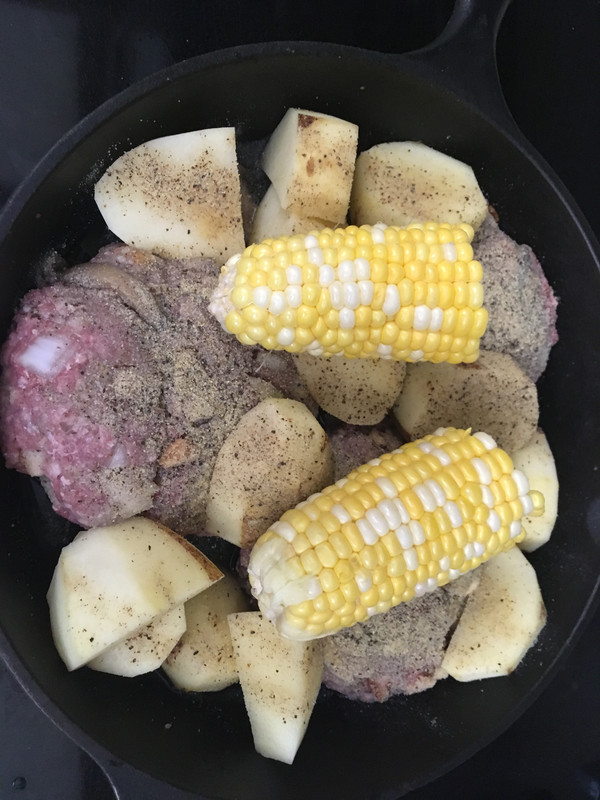 Season with what you like.
This is my go to.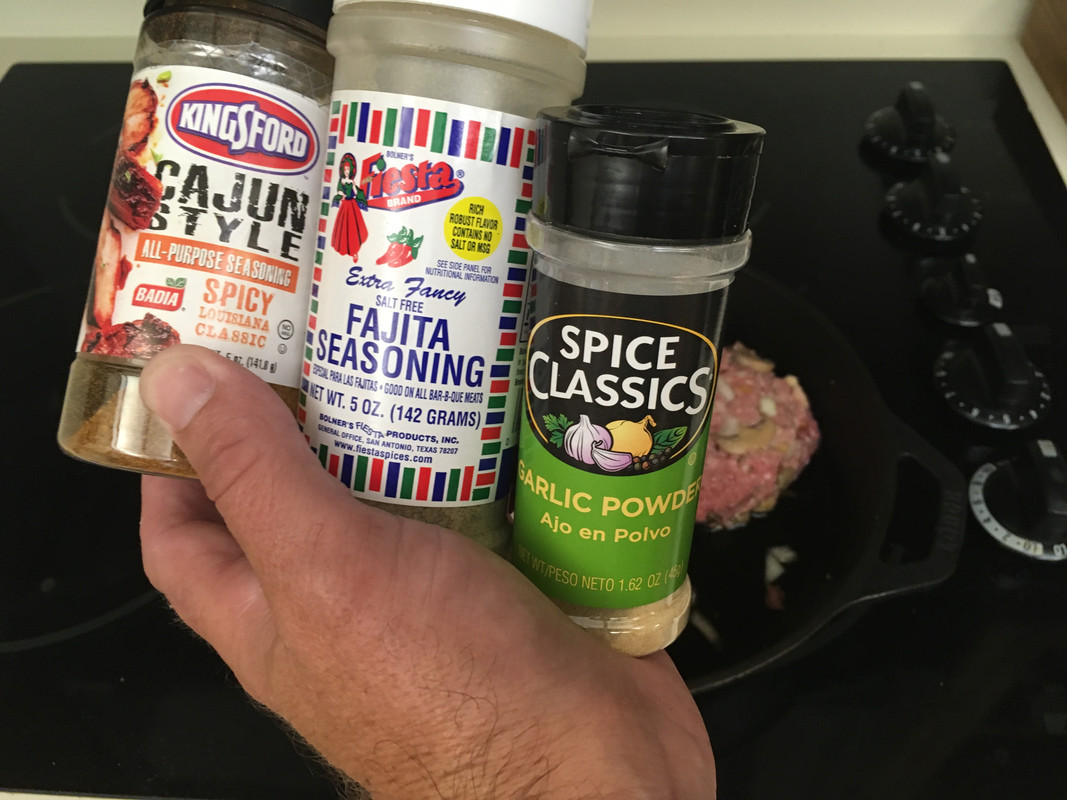 My grill runs around 300 degrees so I put it on for a couple hours.