These are our dogs coming 3 yr old Blue Heeler, and 2 of her 8 month old pups by my Border Collie.
She had nest of birds treed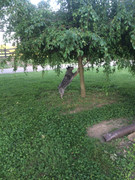 This one is most like his Border Collie daddy.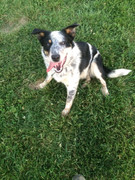 This one is more Heeler like, but extremely athletic and more passive than some Heelers.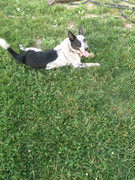 A rare moment when they are resting and not wrestling with each other