In NY, the Beef Producers sponsor county fair Supreme Champions with a Chair (Sponsored by NY Simmental & Trowbridge Angus) and an INVITE to the All Supreme Champion Show at NY State Fair. This is a 1-day event. Pull in in the morning & get released that evening after show.
Winning Supreme Heifer & Res. Supreme gets $1000 - $500 prize
Winning Supreme Cow/Calf & Res. Supreme also gets $1000 - $500 prize --- Sponsored by Purina Feed
I have 5 head in my show string. A cow/calf (bull), a Jan yearling, fall Sept red heifer, and a February spring calf.
Glamour, calf won Supreme at Cortland County Fair with Elsie Donlick (1 sister of the 2 juniors we sponsor)
Elsie with Glamour at Cayuga County Fair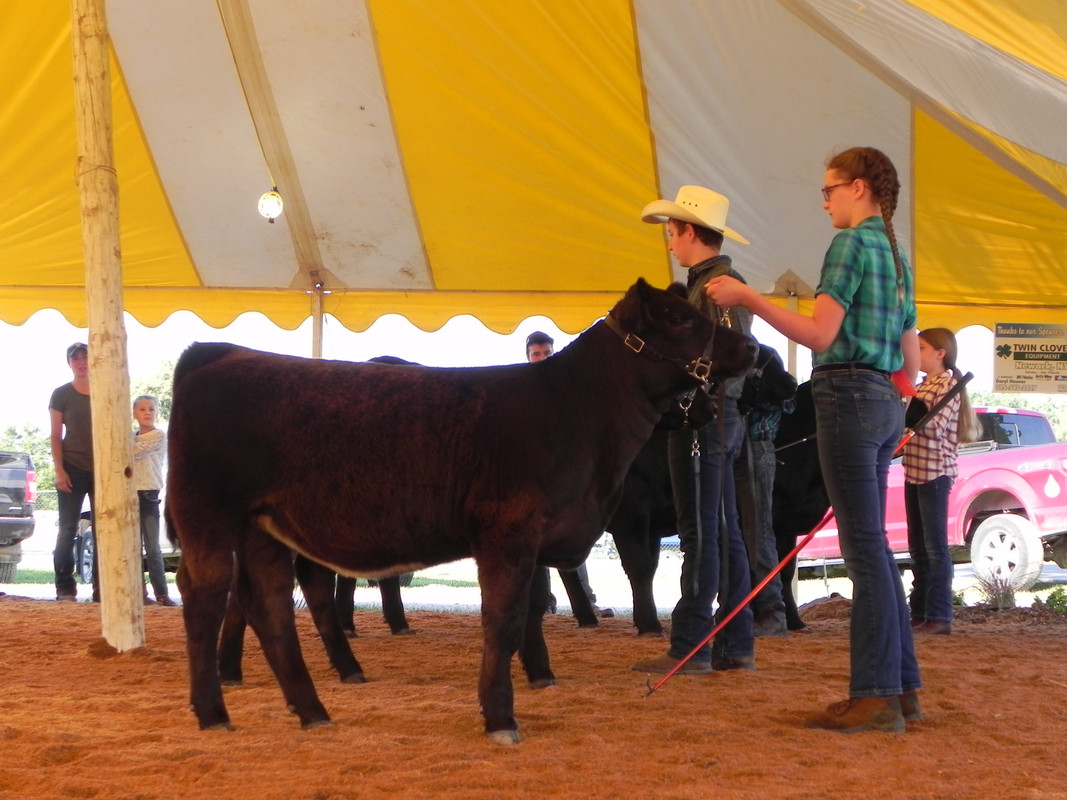 Fre-Anna, yearling won Supreme at Allegany Fair (she won this fair last year as a calf)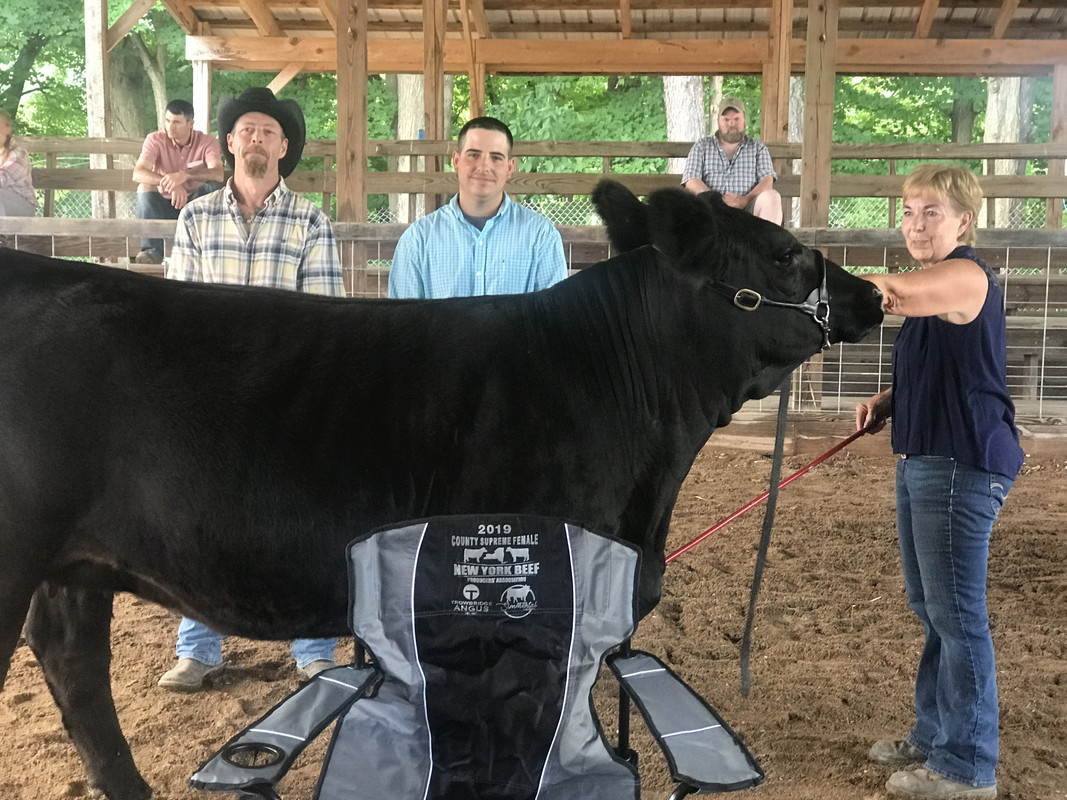 Eye Candy with her bull calf, Gambler won Supreme at Cayuga County Fair.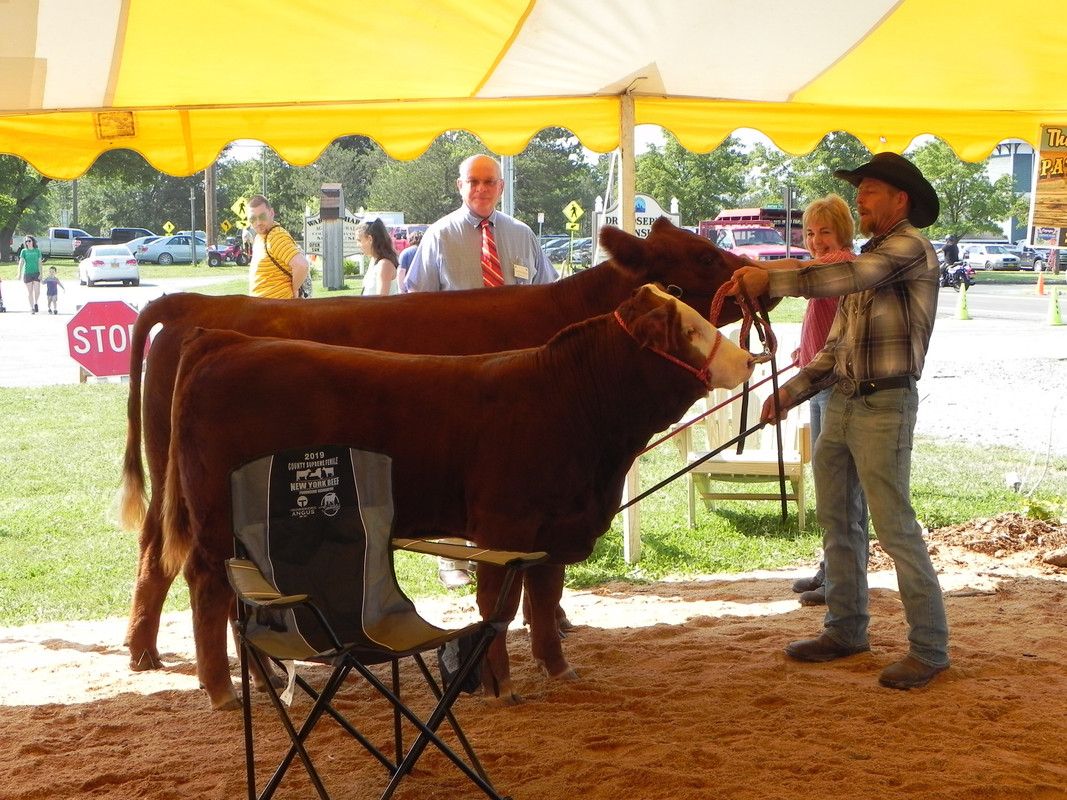 And, icing on the cake, this is SV FiFi sold to Sierra Brown winning Supreme at Chemung County Fair: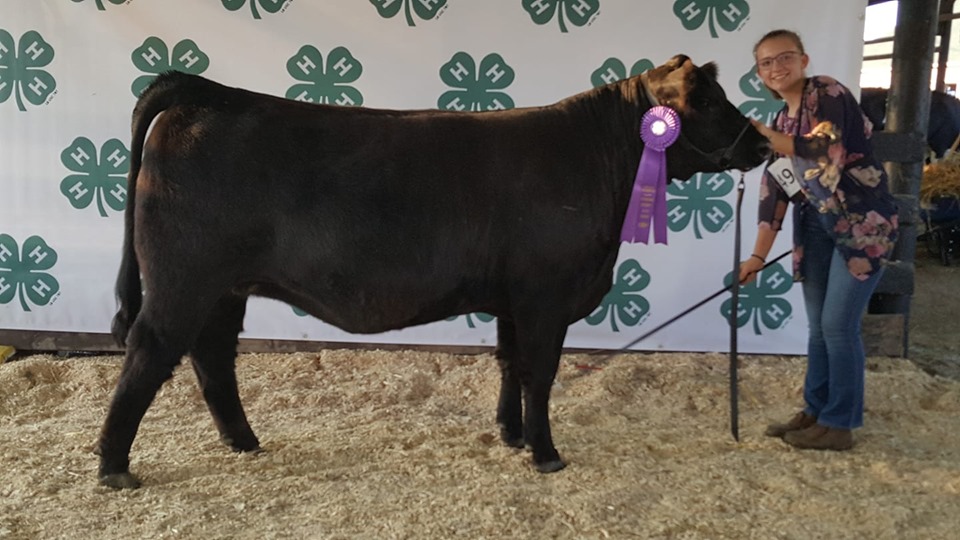 This is the fall red heifer calf being shown by Annika Donlick at Cayuga County Fair.